BAKFlip G2 Tonneau Cover 2019-2022 Ford Ranger
The BAKFlip G2 hard folding truck bed cover is the smartest investment when your job calls for a cover that offers full bed access when you need it, and maximum theft protection when you don't.
bak226332   bak226333
Description
The all-new integrated buckle system allows you to drive with your cover folded, flipped up or closed. Our patented latch system is concealed under the tonneau cover — simply lock your tailgate to secure the contents of your truck bed. The G2 is a perfect cargo management solution and compatible with almost any truck bed accessory. Choose either 5ft or 6ft Bed.
On average, this product will take 20 business days for Mfr. to ship.
The average install time for this product is only 20-30 minutes! No Drilling or Cutting Needed.
Panels constructed of aircraft grade aluminum
EPDM seals provide maximum water resistance
Powder coated panels protect against harsh UV rays
Holds 300 lbs evenly distributed
3 year warranty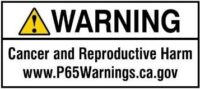 Additional information
Weight
60 lbs
Dimensions
81 × 24 × 8 in
Overview

COMPLETE BED ACCESS
When you need to haul large items, simply fold the G2 up toward your cab and secure it in place with the provided struts.
BUILT-IN DRAINAGE SYSTEM
The G2's rails have an integrated channel that drains water away from the cover and out of your truck bed through plastic tubes.
NO-DRILL INSTALLATION
The rails attach to your bed with bolt-on clamps. No drilling is necessary.
EPDM WEATHER SEALS
The cover uses durable EPDM rubber seals along the length of the rails and at the hinges to prevent water from seeping into the bed.
POWDER-COATED PANELS
A gloss-black powder coat protects the aluminum panels on the G2 and creates a rich, lustrous look.
EASY TO OPERATE
A simple string latch system is used to open the cover. When closed, the latches automatically engage with the tonneau cover rails.