aFe Street Series Rear Differential Cover 2019-2021 Ford Ranger
When it comes to engineering for power, performance, protection and value, aFe Power is the only choice.
46-71170A
Description
aFe POWER's Dana M220 rear differential cover brings performance engineering to the protection of your axle's differential. This differential cover is constructed out of durable cast aluminum with reinforcing ribs for maximum strength and comes with necessary hardware for easy installation. This cover has a raw finish with machined fins for a distinctive look. And also comes in Black powder coat with machined fins.
Increased Oil Capacity:
This cover has an increased oil capacity over stock for better performance over a longer duration.
Built-in Internal/External Fins:
Built-in internal and external fins transfer heat from the oil to the outside air for maximum cooling.
Magnetic Plug:
This cover incorporates a magnetic drain plug to capture loose particles for maximum protection.
Calibration Plug:
Calibration plug set to the factory oil level to prevent overfilling.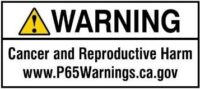 Additional information
Weight
10 lbs
Dimensions
12 × 12 × 12 in
DETAILS:

*Constructed out of durable cast aluminum
*Neodymium magnetic drain plug for gear protection
*Calibration plug set to the factory oil level to prevent overfilling
*Fits Dana M220 rear axles