UPR Billet Catch Can Oil Separator – 2011-2014 Ford F150 5.0L & 6.2L
UPR Billet Catch Can Kit for your 2011-2014 Ford F-150 with 5.0L, 3.7L, or 6.2L.
5032-030
Description
Developed to eliminate oil from entering your intake by engine blow-by, which channels oil and trash into your direct air stream from the valve train. This is a common problem on both brand new and especially older engines, which just suffer more from blow by due to wear and tear.
The most common problem is making your car emit light blueish white smoke upon start up or even during normal driving. The throttle body handles your main air stream and has a breather tube running from the crankcase to the throttle body. The vacuum from the incoming airstream and positive pressure in the crankcase combine to get oil in the air tract.
Every car and vehicle is set up this way to help eliminate the pressure build-up in the bottom end of your engine enabling the piston to move up and down with less resistance.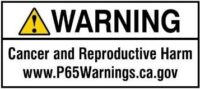 Additional information
Weight
3 lbs
Dimensions
8 × 8 × 8 in
Overview

These catch cans feature a containment system and separator that force all the debris to get captured and contained in the filter while still allowing airflow thus maintaining full function of the breather system.

This catch can has been long awaited and is one of the most needed items for the late model performance world. We have had countless customers install our new Aerospace Mustang Billet Catch Can and get immediate results in both idle quality and vehicle performance. Another key problem caused by oil in the intake is that it reduces the octane of your fuel and causes detonation especially in turbo, supercharger and nitrous applications.

Product Features:
* Show Quality Finish
*5/8" Nickel 90* fittings
* Can measures 4.75" x 2.5"
* Easy 20-30 minute install
* 5/8" Oil Resistant Hose included
* Prevents Oil from Entering Intake
* Improves Fuel Economy & Performance
* Stainless Steel Mesh Filter Material
* High Quality CNC Machined Billet Aluminum
* Ford OEM Snap on Valve Cover & Intake Fittings
* Available in Satin, Polished or Black – Select Finish

Vehicle Fitment:
2011 2012 2013 2014 Ford F-150 XLT FX4 Lariat 5.0L Coyote 3.7L 6.2L.
Only logged in customers who have purchased this product may leave a review.