aFe Power PRO SERIES Deep Rear Diff. Cover 9.75″ – 2011-2021 F150
aFe Power 46-70152 Pro Series Rear Differential Cover – Machined Fins, Black Finish 9.75″-12 Bolt Axles
46-70152
Description
aFe Power's new rear differential cover brings performance engineering to the protection of your rear axle's differential. This differential cover is constructed out of durable die-cast A380 aluminum with reinforced ribs and wrinkle black powder-coating with machined fins for maximum strength and styling. This cover comes with all necessary hardware and includes an O-ring for a leak-free seal.
5 quart lube capacity: Factory cover holds about 4 quarts.
Built-in Internal/external Fins transfer heat from the fluid to the outside air for maximum cooling.
Magnetic drain/fill plug captures loose particles for maximum rear-end protection.
Oil Level Sight Glass with calibration plug set to the factory fluid level to eliminate overfilling.
Note: Will NOT fit models or other trucks w/ rear sway bars.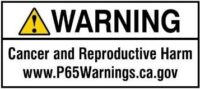 Additional information
Weight
16 lbs
Dimensions
17 × 13 × 7 in
Details

5 quart lube capacity:
This cover has about a 5 quart lube capacity at the factory line, factory cover holds about 4 quarts.

Built-in Internal/external Fins:
Built-in internal and external fins transfer heat from the fluid to the outside air for maximum cooling.

Magnetic drain/fill plug:
This system incorporates a large magnetic drain and fill plug that captures loose particles for maximum rear-end protection.

Oil Level Sight Glass:
Pre-installed large oil level sight glass with calibration plug set to the factory fluid level to eliminate overfilling.

Fitment Note:
This differential cover fits 12 bolt-9.75 IN differential
Modifications may be required on 2010 and earlier models
This item will not fit 1999-2004 Ford Lightning models or other models w/ rear sway bars.

When it comes to engineering for power, performance, protection and value, aFe POWER is the only choice.

Fitment:

VEHICLE APPLICATIONS
2011-2020 Ford F-150
2017-2020 Ford F-150 Raptor