AFE Quantum Pro 5R Cold Air Intake System – 2019-2022 Ford Ranger 2.3L
AFe Quantum Cold Air Intake w/ Pro 5R Media Ford Ranger 2019-2022 L4-2.3L (T)
53-10021R
Description
Quantum's hardy, industrial-style design was created for truck owners like you. With a super easy installation, it fits and performs better than OE.
Dyno-Proven Gains up to +9 HP & +9 Lbs. x Ft. TQ
Outflows Factory Intake by 22%
Measured Flow: 300 CFM @ 7″ H2O
Durable XLPE Construction and Sealed Housing Protects From Impact, Extreme Temperatures, and Other Elements
Washable and Reusable Pro 5R Air Filter for Maximum Performance
Utilizes Factory Mounting Locations for a Fast and Easy Installation (Roughly 15 Minutes)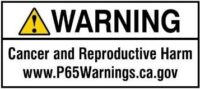 ***NOT LEGAL FOR SALE OR USE IN CALIFORNIA ON ANY POLLUTION CONTROLLED MOTOR VEHICLE. THE SALE, USE, OR INSTALLATION OF THIS PRODUCT MAY ALSO BE ILLEGAL NATIONWIDE UNDER THE FEDERAL CLEAN AIR ACT (42 U.S.C. § 7522(A)(3)).
Additional information
Weight
13 lbs
Dimensions
23.7 × 16 × 13 in
Product Details

Large Five Layer Performance Air Filter:
This 360-degree radial flow air filter features a 5" flange and our pre-oiled Pro 5R media with five layers of progressively finer cotton gauze media for maximum performance. It provides your engine with the largest amount of high-flowing air and delivers the highest power gains in most cases. This media is perfect for street use. The filter features an injection molded base and top for lighter weight and rigidity. Its base includes a built-in 3-angle velocity stack for smooth, even airflow and captive screws to easily attach the filter to the housing. Its top has an inverted design with more surface area, for longer filter life between maintenance.

Unique Integrated Filter-to-Housing Design:
Quantum uses an integrated filter-to-housing design that attaches both components with four captive screws, making for a positive surface area seal and easy installation. Its durable sealed housing features a unique, five rib, industrial-grade look for aFe quality recognition.

Reinforced Silicone Intake Tube:
This intake system utilizes a flexible silicone intake tube that is reinforced with three layers of nylon material, making it virtually resistant to wear and deterioration. It features two port holes; one for an air temperature adapter and one for a vaccuum port fitting utilized from the OE intake.

Hassle-Free Installation:
Quantum intakes are designed with fewer parts for a quick and easy installation. This is a direct fit intake system that utilizes factory mounting points and requires no cutting or modifications. All necessary clamps, couplings, and hardware are included.