Whipple 3.0L GEN 5 – Supercharger Stage 2 – 2015-2017 F150 5.0L
The all-new GEN 5 F-150 supercharger system for the 2015-2017 5.0L!
Featuring an all-new rotor housing, new intercooler design, and upgraded high volume lid for even MORE POWER!
wk-2311b-stg2-gen5
Description
If you want the most advanced, most powerful, most upgradeable and highest quality system available, then here it is! Whipple Superchargers has yet again set a new precedence for bolt-on power with the all new Stage 2 Supercharger system featuring the new record breaking Gen 5 3.0L Whipple twin-screw supercharger. The Stage 1 system bolts to the factory engine with no cutting or grinding while using the billet 132mm Roval throttle body. The stage 2 system makes up to 620* tire shredding foot pounds of torque and 715* horsepower to the flywheel!
The all new Gen 5 supercharger features the latest rotor technology which includes a 3/4 rotor combination, with improved sealing, higher efficiency and more power to the wheels than previous generations. The all new F150 system also features the inverted supercharger, which nestles the supercharger in the valley of the block. The air goes through the massive patent-pending intercoolers for industry leading thermal efficiency, then down the runners for mind blowing performance.
***NOT LEGAL FOR SALE OR USE IN CALIFORNIA ON ANY POLLUTION CONTROLLED MOTOR VEHICLE. THE SALE, USE, OR INSTALLATION OF THIS PRODUCT MAY ALSO BE ILLEGAL NATIONWIDE UNDER THE FEDERAL CLEAN AIR ACT (42 U.S.C. § 7522(A)(3)).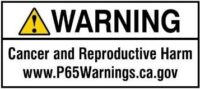 Additional information
Weight
240 lbs
Dimensions
48 × 48 × 24 in
Features

WHIPPLE SUPERCHARGERS EXCLUSIVE FEATURES
* Includes our proven Oz Forced Induction Tune.
* 5th Generation Whipple twin-screw, the most powerful supercharger available
* No other upgrades required, just massive power right out of the box
* Front entry (3.0 liters) Whipple twin-screw supercharger that significantly outperforms competitions 2.3L and 2.65L roots-type systems
* Front feed supercharger utilizes precision ground helical cut gears vs a problematic belt
* Oversized Crusher™ inlet for maximum airflow capacity and minimal rotor cavitation
* Front feed allows for oversized intercooler core compared to other smaller intercooler cores giving Whipple lower air charge temps which allows more boost and timing to be run on pump gas
* Massive air-to-water aluminum bar-plate intercooler offers more cooling than any other positive displacement system available, nothing comes close
* Massive oversized aluminum intercooler reservoir (over 2 gallons) holds more than double any competitors IC water system allowing longer more consistent power
* Whipple Superchargers massive oversized intercooled air-bypass system for industry leading reduction of burst knock and incredible fuel economy
* Self-contained oversized oil system for dramatically reduced oil temps in even the most demanding conditions
* Exclusive 3×5 rotor combo for significant increase in airflow under the curve than less efficient 4×6 rotor combo or 4×4 roots
* Center discharge port for better cylinder to cylinder distribution then other twin-screws with cobbled together billet adapters and forward facing discharge
* W175ax SC bottom is open for increased plenum volume and better over-intercooler air distribution giving more intercooler effectiveness
* Extra plenum volume below intercooler core for far less pressure drop
* Discharge down design allows for less pressure loss which gives more power at lower boost levels
* Top mount design allows for cooler operation then upside down SC's that conduct heat from engine and are trapped by runners and covers, causing hotter manifold temps and less power per pound of boost
* More boost at the "hit" than any other twin-screw
* Flat torque curve for incredible acceleration
* Oversized heat exchanger for incredible intercooler water temps
*Fits under factory hood with no modifications
* No internal modifications required
* Completed installation looks factory installed, not some cobbled together kit with multiple billet adapters
* Kits come complete with all necessary parts and hardware for installation
* Unique oil level sight glass for easy oil level and quality check, no dipstick to bind or misread
* Plug and play wiring with male and female connections
* Proven 6-rib belt system with heavy duty spring loaded tensioner and adjustable idler system
* Stainless steel tapered jack-shaft with unique plastic cover (or optional carbon fiber) for increased safety
*OEM quick connect fittings for easy installation, no ugly brass or steel fittings on the SC
* Complete kits and Competition kits are available
* Available in wrinkle black, polish, Ford textured blue or any custom color
* Instant boost at the touch of the throttle
* 3 minute pulley changes
*Lightweight pocketed SC pulley
* NGK IRIDIUM IX (LTR7IX-11) 6510 One Step Colder Plugs
*More power per lb of boost than any other system.
* Massive air-to-water intercooler, oversized Crusher air system and innovative PCM programming that keeps the power-train safe and secure.
* Power from tip in to redline.
*Incredible power across the entire rpm range while maintaining industry leading drive-ability.
* Comes with the new Whipple flash tool which allows each customer to load the calibration into the PCM, read and erase codes, octane adjust capacity and the ability to customize wheel/axle sizes.