BMR Front and Rear Sway Bar End Link Kit – Black 2018-2022 S550 Mustang
The ELK012 adjustable end links give you the ability to preload the sway bar to fine-tune your suspension setup for any track. Combine this with BMR's adjustable sway bars, and you can dial-in your car for the street or any track you may drive on.
ELK012
Description
The amount of force exerted on the sway bar end link is staggering—especially if you've upgraded to an aftermarket sway bar, like BMR Suspension's SB043. The stock end links are weak and can bend or break. BMR's ELK012 front and rear End Link Kit allows you to push your S550 Mustang to the limit without fear of end link deflection. BMR manufactures the ELK012s out of CNC-machined billet aluminum and heavy-duty steel hex bar stock. The right and left hand threaded ball joint-style tie rods are manufactured by Proforged and offer huge advantages over other companies' end links that use rod ends. Ball joints allow for more articulation than a rod end, which is what you want when you hit the track. BMR's ball joints are greaseable, which you won't find on our competitor's end links. This ensures long life and flawless operation, and they make less noise than rod ends. The ball joints attach to the sway bar with 12mm studs, while the ball joints attach to the end link tubes with ½-inch studs. This combination of components gives you a huge increase in strength over stock end links.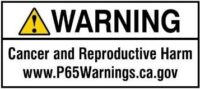 Additional information
Weight
6 lbs
Dimensions
18.5 × 4.5 × 4.25 in
Description

– Fits all S550 Ford Mustangs
– On-car adjustable
– Proforged ball joint-style tie rods
– Greasable for long life and flawless operation
– 12mm/1/2-inch studs for increased strength
– 6061-T6 billet aluminum construction (front)
– Fully CNC-machined
– Heavy-duty steel hex bar stock construction (rear)
– Dramatically reduces sway bar end link deflection
– Designed to withstand high compression loads
– Allows for proper sway bar working angles and geometry on lowered S550s
– Allows for preloading of sway bars to fine-tune suspension setup
– Designed for street performance, autocross, and road race applications
– Durable black finish
– 1-hour installation time
– Proudly made in the U.S.A.