2019-2021 Ranger 2.3L – Omega Tune & RTD Interface – Basic Mods
OMEGA TRULY IS THE LAST TUNE YOU WILL EVER NEED!
Description
Omega Tune with HP Tuners RTD Interface.
$200 worth of HP Credits Included! RTD Interface will require a Windows laptop to flash tunes and to datalog.
M02-000-04, R02-000-00
NOTE: You will need to wait for the RTD Interface to be able to read your stock file (tune).
____________________
Features:
Vastly improved throttle response (without feeling artificial or "touchy")
Massive increase in low-end torque and part throttle performance
Crisp and precise shifts that aren't overly firm or aggressive
Unbelievable top-end power
Designed with failsafe features to lower boost and ignition timing if the PCM senses poor fuel quality
E30 compatible with no additional tuning required
Drive (normal) Mode: Increased throttle response over stock. Removal of stock "skip shift" function in transmission logic. Slightly raised shift points at part throttle (similar to stock Sport mode), and raised WOT shift points. Shift firmness has been slightly increased similar to what is found in Sport mode of the 2018 Mustang GT.
Sport Mode: Further increased throttle response. Further raised part throttle and WOT shift points. Earlier closed throttle downshifts when braking. Torque converter lock up scheduling setup for increased engine braking when decelerating aggressively. Shift firmness has been designed to be crisp, quick, and clean. This mode is similar to Drag mode found in the 2018 Mustang GT. It is designed to be aggressive, and to provide the quickest shifts possible for maximum performance at the track or on the street.
Tow Mode: Shift scheduling and torque converter function will be optimized for each trucks specific gear/tire combo.
____________________
◄◄◄ POLICIES AND NOTICES – CLICK HERE ►►►
*****NOT LEGAL FOR SALE OR USE IN CALIFORNIA ON ANY POLLUTION CONTROLLED MOTOR VEHICLE. THE SALE, USE, OR INSTALLATION OF THIS PRODUCT MAY ALSO BE ILLEGAL NATIONWIDE UNDER THE FEDERAL CLEAN AIR ACT (42 U.S.C. § 7522(A)(3)).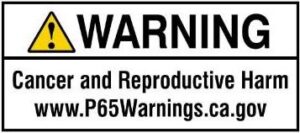 Additional information
Weight
1 lbs
Dimensions
7 × 4.75 × 3 in
RTD Interface:

* The latest generation of hardware from HP Tuners.
* Requires a Windows 7-10 laptop to flash tunes and to datalog.
* Fast scanning, logging and data transmission rates to ensure you capture everything.
* Supports VCM Scanner, allowing end users all the normal VCM Scanner abilities like diagnostics, DTCs, logging and scanning.
* Read and Write only. (Does not support VCM Editor).