Belltech Front 0-2.75in Lower Strut -(Single) 2019-2021 Ford Ranger (2WD/4WD)
The Street Performance lowering strut lineup has been engineered to provide a premium ride quality for today's trucks.
25021
Description
Belltech Street Performance Lowering Front Struts are designed as a performance replacement for today's Strut equipped Trucks and SUV's
In true Belltech style, the Street Performance Lowering Struts not only provide the performance & safety that you can only get from Belltech but offers the installer the choice on the amount of drop desired from one-part number. Thanks to our patented ring and perch system, you now have the ability to choose from oem stock height to as much as 3″ of drop in half inch increments.
By focusing their attention on the low speed compression and rebound characteristics, the Belltech engineers have developed a great balance between comfort for your everyday commute and overall performance for those spirited drives.
Fits: 2019-2021 Ford Ranger 2WD/4WD ; 0″ to 2.75″ Drop.  (Sold in Singles)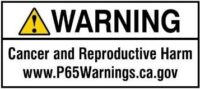 Additional information
Weight
10 lbs
Dimensions
21.5 × 5 × 5 in
Features:

* Patented adjustable strut design
* Adjustable ride height from oem "stock" down to a true 2.75" of drop
* Height adjustable in .5" increments
* Progressive rate polymer bumpstop
* Vulcanized oem style lower bushing with an increased durometer
* Performance sport ride and improved overall handling
* Reduces body roll, dive under braking and squat under acceleration
.