Air Lift Superlift 2″ Ford Leveling Kit – 2019-2021 Ranger 4WD w/out Tremor Package
Take your Ford Ranger to a new height with an improved attitude and aggressive look with the Superlift LEVEL-IT 2 inch leveling Kit.
40050
Description
SUPERLIFT's Level-IT lift system is a perfect solution for anyone wanting an economical and easy way to level front to rear on the all-new 2019-2021 Ford Ranger Truck.
Whether it is simply leveling the truck's stance or providing increased ground clearance for a more aggressive tire and wheel combination, these Level-It components work with factory suspension components to achieve modest ride height gains without breaking the bank.
Made of strong and durable high construction steel and powder coated, this Level-It kit is a super-simple 100% bolt-on installation and backed by a Limited Lifetime Warranty.
This is a complete 2" leveling kit for the 2019-2021 Ford Ranger. Does not fit on 2WD.
This level kit levels the front 2" to bring level to the rear
Covered by our Limited Lifetime Warranty and LIFT FORCE WARRANTY
What does it include?
Front Strut Spacers and all hardware for the 2019-2021 Ford Ranger
Detailed instruction manual walking you step-by-step through the leveling kit installation procedures suitable for do-it-yourselfers (DIY) or professional installation.
Tire & Wheel Info:
Tire Wheel Backspacing (INCH) Offset (MM)
265|70|R17 Factory
255|75|R17 Factory
265|65|R18 Factory
265|60|R18 18 x 9 6.5 Inch Plus 18mm
265|60|R18 18 x 9 6.5 Inch Plus 30mm
275|55|R20 20 x 8 5.5 – 6.5 Inch Plus 18mm
275|55|R20 20 x 9 6.5 Inch Plus 30mm
***20 Inch wheel requires 93.1mm center bore
**20×9 aftermarket may require some trimming
IMPORTANT DISCLAIMER: The provided tire/wheel fitments are approximate. Actual dimensions of a given tire size can vary considerably from one brand to another. Manufacturers' wheel offset and backspacing measurement points are not always consistent. Backspacing greatly impacts tire-to-fender clearance when turning. Wheel width and backspacing influence whether the tires protrude past the fenders, and to what extent. Considering these important factors, we recommend that you fit-check your tire/wheel selection prior to purchasing.
On average, this product will take 20 business days for Mfr. to ship.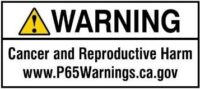 Additional information
Weight
5.5 lbs
Dimensions
11 × 6.25 × 5 in
Features & Benefits

Features:
Front Strut Spacer Leveling Kit
Retains Factory Ride Quality
Levels the Front end of the vehicle
Adds clearance for 32" tires
Backed by our Limited Lifetime Warranty
100% super-simple bolt-on installation
Made in the USA

Benefits:
Designed using existing suspension
Maintain Factory Ride
Increased Ground Clearance
No Need to disassemble your struts to install
Does not require a strut compressor
Retains OEM caster and camber alignment specifications
Works with all OEM Model Control Arms
Corrosion Resistant
Ideal for restoring lost height due to heavy front bumpers, winch/bumper combo, or snow plows

Technical Notes:
Does not fit on 2WD version
Aftermarket Wheels do require a minimum of 93.1mm center bore and max. backspacing of 6.5 inches.
Aftermarket wheels with less backspacing than recommended may require some trimming
9 inch wide aftermarket wheels will require trimming