ROUSH Cold Air Intake Kit: 2018-2023 F-150 5.0L V8
The 2018-2022 Ford F-150 5.0L V8 will benefit greatly from the addition of this ROUSH Cold Air Intake Kit, which provides more efficient air intake than the stock airbox. Providing much less intake restriction than stock in forced induction applications, this cold air intake kit – the most highly-engineered kit of its kind on the market – increases engine performance with no PCM re-calibration required!
422267
Description
Latent potential in power and fuel efficiency that would otherwise be restricted, as well as reduced pressure drop, are two important benefits of this system. Custom tuning is not a requirement, as this CAI system was engineered and tested specifically for this application.
The kit features increased inlet and airbox sizing to allow for maximum airflow, and provides an additional induction noise and aggressive performance sound. It was designed using OEM CAD data to guarantee optimized fitment, keeping heat out, and encouraging maximum performance.
Our high-flow, high-capacity dry filter is proven to retain its shape. It is composed of an inner and outer layer of wire mesh for durability and reliable support of filtration media. The filter requires no oiling and is easily washable for re-use. Included in the kit is the air filter with clamp, oversized injection-molded air box tray, a clean air tube, 105mm mass airflow tube, and all required mounting hardware and instructions. The kit utilizes EPDM rubber couplers for proper fitment under engine load, rocking, and twisting, and will not void your factory warranty. Factory mounting locations and hardware are utilized to allow for quick and easy installation. This cold air kit is also backed by the ROUSH 90-Day Limited Parts Warranty. Not available for sale in California.
Allow up to 4-6 weeks for shipping.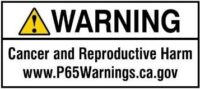 Additional information
Weight
12 lbs
Dimensions
18.25 × 18.25 × 18 in
Highlights:

* Fits 2018/2019/2020/2021 F-150 5.0L V8
* ROUSH Cold Air Intake System
* Increased engine performance with no PCM re-calibration required!
* The most highly-engineered cold air intake kit on the market
* Less intake restriction compared to stock induction system in forced induction applications
* Increased inlet and airbox sizing to allow for maximum airflow
* Provides additional induction noise and aggressive performance sound
* CAD-designed for optimized sealing to keep out heat and gain maximum performance
* High-flow, high-capacity, washable, and reusable performance air filter (Does not require oiling)
* Excellent filtration properties
* Does not void factory warranty
* Lid includes hydrocarbon trap (Emissions Compliance Device)
* Utilizes EPDM rubber couplers for proper fitment under engine load, rocking, and twisting
* Complete system from air inlet to throttle body
* Easy installation – no cutting or modifying the stock intake
* Includes all necessary hardware and instructions
* Includes ROUSH 90-Day Limited Parts Warranty