aFe Control Sway Bar Set 2015-2021 Ford Mustang 5.0
Designed specifically for the Mustang, the lightweight tubular sway bars will transform your Mustang's handling and inspire driving confidence.
440-301001-N
Description
aFe Control is proud to introduce the Sway Bars for the 2015-2020 Ford Mustang (S550). Anyone can make a stiff sway bar, but at aFe Control we provide you with the perfect balance by pairing the proper size front and rear bars together to offer increased roll stiffness without upsetting the vehicles balance and traction control system. Cornering will be flatter and neutral in any corner. Perfectly balanced, the 35mm 2-way adjustable front and 32mm 3-way adjustable rear bars are constructed from lightweight tubular steel and feature adjustable, precision CNC machined, TIG welded bar ends for a perfect fit and added strength over thinner, "squished" ends. The kit includes CNC machined 6061-T6 sway bushing brackets that are anodized black and a direct fit for the included polyurethane bushings. For years of durability and great looks, the bars are powder-coated a special 2 Stage tangerine orange. Perfectly Balanced, aFe Control sway bars will have your Mustang (S550) handling just as good at the track as it will around town.
2015-2021 Ford Mustang GT V8 5.0L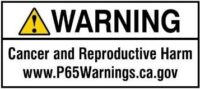 Additional information
Weight
29.9 lbs
Dimensions
58 × 15.9 × 7.2 in
DETAILS:

* CNC Bent, Lightweight Tubular Alloy Steel Sway Bars
* 35mm 2-way adjustable front, 32mm 3-way adjustable rear
* CNC machined, TIG welded bar ends offer precise adjustment spacing and a consistent flange thickness for strength
* Includes Polyurethane Bushings and CNC Machined 6061-T6 Aluminum Brackets
* 2 Stage Tangerine Orange, Powder-coated Finish
* Direct Fit Installation, Requires No Modifications