aFe Rebel Series 3 IN 304 Stainless Steel Cat-Back Exhaust System 2019-2021 Ford Ranger
With aggressive dual tips that sit in front of the passenger rear tire, Rebel exhaust systems are known for their unique exit location.
49-33111
Description
aFe power introduces the all new Rebel Series dual middle-side exit exhaust system. This Rebel Series cat-back is designed with dual polished exhaust tips that exit in front of the rear passenger tire for a unique, aggressive look. The tips are constructed from stainless steel for durability. The exhaust system is constructed from 3″ MIG-welded, mandrel bent stainless steel tubing for maximum flow, increased horsepower and torque. This kit uses an 14″ free-flowing muffler to absorb high pitch tones producing a powerful sound, virtually eliminating drone. The performance cat-back exhaust system includes all necessary hardware and clamps for a hassle-free install, with no cutting required making it a true bolt on system.
3-1/2 IN Polished Middle-Side Exit Tips:
Finishing off the exhaust are dual 3-1/2 IN polished stainless steel tips. The tips are designed to exit from in front of the rear passenger side tire for a unique custom look.
Installation is a Snap:
This Rebel Series exhaust system uses factory mounting locations providing stability and hassle-free installation.
Leak-Free Seal:
High quality band clamps are used for a complete 360-degree sealing surface eliminating leak paths.
Throaty Sound:
A straight-through, free-flowing, 14 IN stainless steel muffler is used to absorb high pitch tones producing a powerful sound and unleashing all available horsepower and torque.
Perfect Fit:
OE-style bayonet hangers are used to maintain a stable pipe location during high vibration and high heat conditions. The bayonet tip holds the hanger bushing in place for an OE-style fit that does not change with time. This makes for an easy installation with no cutting required. Choose Tips.
Fitment Note: 2019-2021 ford Ranger
This item will not fit models equipped with running boards
Emissions Disclaimer:
This product does not require a CARB EO#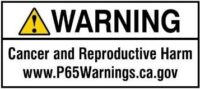 Additional information
Weight
97.5 lbs
Dimensions
47 × 24 × 12 in
Details

Constructed from 3" Mandrel-Bent Stainless-Steel Tubing
Unique Dual, 3-1/2" Polished Stainless-Steel Middle Exit Tips
* Includes a High-Flow 14" Stainless-Steel Muffler
* Uses Bayonet Style Hangers and Heavy-Duty Band Clamps for a Secure Fit
* Comes Complete with all Necessary Hardware for a Hassle-Free Installation
* Single Passenger Side Exit System
* Throaty Exhaust Tone