AFe Apollo GT Series 3 IN to 3-1/2 IN 409 Stainless Steel Cat-Back Exhaust System Ford F150 2021 -2022
This system produces an aggressive sound unleashing all available horsepower and torque.
49-43125
Description
This cat-back exhaust system is constructed of 3 IN – 3-1/2 IN mandrel-bent 409 stainless steel tubing for maximum strength and durability. This system features a high-flow 409 stainless steel muffler, producing a aggressive sound. Finishing off this exhaust system is a 4-1/2 IN diameter black 304 stainless steel clamp-on exhaust tip. The tip features an aFe POWER logo plate riveted on for a unique style. Utilizing a factory style flange and hangers this system is a direct bolt-on system, which requires no cutting or modifications for a hassle-free installation. Utilizing state-of-the-art computer-aided design technology, this exhaust system is designed for custom, high tolerance factory fitment. 100% MIG-Welded for race-proven strength and durability. Choose tip.
Fitment Note: F150 2021
Extended Cab / Short Bed – 145 IN Wheelbase
Extended Cab / Long Bed – 163.7 IN Wheelbase
Crew Cab / Short Bed – 145 IN Wheelbase
Crew Cab / Long Bed – 156.8 IN Wheelbase
Emissions Disclaimer:
This product does not require a CARB EO#.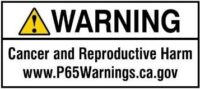 Additional information
Weight
66 lbs
Dimensions
60 × 19 × 14 in
DETAILS:

* Constructed from 3 IN – 3-1/2 IN Mandrel-Bent 409 Stainless Steel Tubing
* 4-1/2 IN Diameter Black 304 Stainless Steel Clamp-On Exhaust Tip
* Utilizes Factory Style Flange and Hangers for a Secure Fit
* 100% MIG-Welded for Strength and Durability
* All Necessary Hardware is Included for a Hassle-Free Installation