UPR Plug N Play ™ SC Oil Catch Can Separator 2018-2021 Mustang GT
This 2018 and Newer Ford Mustang GT single valve kit is the perfect fit for your engine bay. Simple install with no brackets.
5028-226  5028-226-1
Description
With it's extremely efficient compact design and Incredible Looks. UPR went the extra mile to ensure you get the best quality components. This kit is 100% Modular and can be fully disassembled to be emptied and cleaned with our simple push button Plug and Play ™ fittings. Also, our catch can bottom can be unscrewed and emptied in seconds.
Utilizing Contitech Braided Hose and Billet Hose Ends to give you the Strongest and Best Performing Setup Possible. No cheap stock lines here that have been cut and spliced on! Featuring the New UPR <font face="serpentinedbol">Plug N Play</font> ™ Catch Can Fittings. (UPR Exclusive Push Button Fittings)
UPR has hundreds of hours testing our new 4 Stage Oil Separator to ensure the claims and results will exceed your expectations. We even double the size of the oil containment chamber. The design of this unit is more along the lines of a True Engineer and cannot be compared or confused with units that have side by inlets and outlets with screen rolled up and shoved in them. The 4 chamber technology in UPR catch cans captures and filters all the oil vapor and trash from getting into your air intake tract. That's the most important reason for a catch can in the first place!
Manufactured from Domestic T-6 6061 Aluminum bar stock and finished off using only the best Diamond cutters to exceed your expectations of what a superior product should fit and look like.
UPR is the largest aftermarket catch can manufacturer in the country. Continually improving our designs to stay ahead of the competition and give you the cutting edge technology of tomorrow today. We are so confident we offer an unconditional warranty on our products to let you know you can always count on UPR products.
THIS PART DOES NOT CARRY AN CARB EO NUMBER, AND THEREFORE IS FOR RACING / OFF ROAD USE ONLY. NOT FOR SALE OR USE IN CALIFORNIA DUE TO CARB/EMISSIONS. ALL CALIFORNIA ORDERS WILL BE CANCELLED AND REFUNDED.
Fitment: 2018 – 2021 Ford Mustang GT 5.0 Coyote S550
Noes: Installs in 10-15 minutes or less. Does not fit Right Hand Drive models.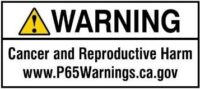 Additional information
Features

» Show Quality Finish
» Can measures 2.25 x 4.25"
» Prevents Oil from Entering Intake
» Exclusive 4 Stage Design Traps Oil
» Innovative Diffuser Tube and Chamber
» High Quality CNC Machined Billet Aluminum
» Plug N Play ™ fittings at Catch Can connections
» 5/8" Oil Resistant Continental Braided Hose included
» Improves Fuel Economy, Throttle Response & Performance
» Available in Satin or Black – Select Finish Above
Only logged in customers who have purchased this product may leave a review.