UPR SINGLE VALVE OIL CATCH CAN – PLUG N PLAY – 2021-2023 F150 5.0L (For Whipple too)
UPR SINGLE VALVE OIL CATCH CAN PLUG N PLAY 2021-2023 FORD F-150 5.0L.
5030-269
Description
Fitment:
2021-2023 Ford F-150 5.0 V8 Coyote, and F-150 5.0 V8 with Whipple Supercharger.
This Battery Tray mounted single valve catch can kit for the 2021-2022 F150 5.0L is the perfect fit for your engine bay. With its extremely efficient compact design and incredible good looks We went the extra mile to ensure you get the best quality components. This kit is 100% Modular and can be fully disassembled or emptied and cleaned in seconds. It utilizes UPR Braided Hose and Billet Hose Ends to give you the Strongest and Best Performing Setup Possible- No cheap stock lines here that have been cut and spliced on! Featuring the New UPR Plug N Play ™ Catch Can Fittings, you can empty the can without removing the catch can or catch can lines from your engine, or with UPR Exclusive Push Button Fittings, you can remove the entire catch can system easily for service if need be. No drilling, no cutting so your truck can be returned 100% back to stock in minutes. We have hundreds of hours testing our new Multi-Stage Oil Separator to ensure proven results will exceed your expectations. We even got the largest oil capacity in for a compact highly efficient internal diffuser system. 4 ounces will give you the needed oil capacity to be sue the catch can does not overfill.
This new patented design is the most advanced Internal function from coalescing to condensing every aspect was engineered properly. It cannot be compared or confused with units that have side by inlets and outlets with ineffective flimsy honeycomb filters or air compressor filters to keep the cost down and never take into account how critical the separation process is. At UPR make sure that this feature and process of the catch cans performance is protected with the best diffuser systems available. UPR's Patented Multi-chamber diffuser technology in featured in every UPR catch can to capture and filter all the oil vapor and trash from getting into your air intake tract. This is the most critical feature of any catch can system. Manufactured from Domestic T-6 6061 Aluminum bar stock and finished off using only the best Diamond cutters to exceed your expectations of what a superior product should fit and look like.
Every UPR Catch Can is designed, tested and manufactured in the USA. UPR is the largest aftermarket catch can manufacturer in the country. Continually improving our designs to stay ahead of the competition and give you the cutting edge technology of tomorrow today. We are so confident we offer an unconditional warranty on our products to let you know you can always count on UPR products. We do not use plastic catch can fittings like the competition to ensure you will never have any cracks or failures that cheap plastic fittings suffer from.
____________________
THIS PART DOES NOT CARRY AN CARB EO NUMBER, AND THEREFORE IS FOR RACING / OFF ROAD USE ONLY. NOT FOR SALE OR USE IN CALIFORNIA DUE TO CARB/EMISSIONS. ALL CALIFORNIA ORDERS WILL BE CANCELLED AND REFUNDED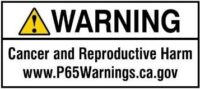 Additional information
Weight
5 lbs
Dimensions
8 × 7 × 6 in
2021 F150 Clean Side Separator (optional)

Includes UPR Plug n Play Fittings to allow you to install the UPR Clean Side Catch Separator without any modifications. A simple plug n play system that will outperform anything available. Manufactured from Domestic T-6 6061 Aluminum bar stock and finished off using only the best Diamond cutters to exceed your expectations of what a superior product should fit and look like.

This Clean Side Catch Separator is especially beneficial to modified trucks or trucks with added Superchargers or Turbo kits. As crankcase pressure builds up under BOOST, it will be forced out of the driver side valve cover fitting. This clean side separator will still allow clean air to enter the crankcase as the factory intended, but will catch oil and impurities when crankcase pressure is high, preventing that gunk from getting into your cold air kit and throttle body. Once normal driving resumes, the Clean Side Separator will allow the oil mist to return to the crankcase.