UPR Plug N Play Oil Catch Can Separator – 2015-2023 Ford F150 5.0L
2015-2023 Ford F150 Passenger Plug N Play  Oil Catch Can Separator.
Fits Roush/Whipple Superchargers too.
5049-030
Description
This 2015-2023 F150 Battery Tray mounted Catch Can kit is the perfect fit for your engine bay, with its extremely efficient compact design and incredible looking to top it off We went the extra mile to ensure you get the best quality components. This kit is 100% Modular and can be fully disassembled or emptied and cleaned in seconds. It utilizes UPR Braided Hose and Billet Hose Ends to give. Catch Can Fittings, you can empty the can without removing the intake cover or catch can lines from your engine. (Just simply unscrew the catch can bottom in seconds to empty it.) We have hundreds of hours testing our Multi-Stage Multi-Chamber Oil Separator's ensuring the results will exceed your expectations. We even have the largest oil capacity in for a compact highly efficient internal diffuser system. 4 ounces will give you the needed oil capacity to be sue the catch can does not overfill.
This new internal diffuser design provides exceptional Oil Control with it's ability to coalesce and condense better than every other competitor on the market as this is engineered properly. It cannot be compared or confused with units that have side by inlets and outlets with ineffective flimsy honeycomb filters or air compressor filters to keep the cost down and never take into account how critical the separation process is. At UPR make sure that this feature and process of the catch cans performance is protected with the best diffuser systems available. UPR's diffuser technology has consistently to capture and filter the most oil vapor and trash from getting into your air intake tract. This is the most critical feature of any catch can system. Manufactured from Domestic T-6 6061 Aluminum bar stock and finished off using only the best Diamond cutters to exceed your expectations of what a superior product should fit and look like.
Every UPR Catch Can is designed and tested USA product. UPR is the largest aftermarket catch can manufacturer in the country. Continually improving our designs to stay ahead of the competition and give you the cutting edge technology of tomorrow today. We are so confident we offer an unconditional warranty on our products to let you know you can always count on UPR products. We do not use plastic catch can fittings like the competition to ensure you will never have any cracks or failures that cheap plastic fittings suffer from.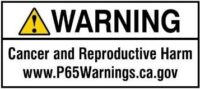 Additional information
Weight
4 lbs
Dimensions
10 × 8 × 4 in
Details

Product Features

» Show Quality Finish
» UPR Plug N Play ™ fittings
» Prevents Oil from Entering Intake
» Exclusive Multi Stage Design Stops Oil
» Exclusive New Diffuser w/ New Drip Lip
» Can measures 2.25 x 3.5" 4oz. Capacity
» High Quality CNC Machined Billet Aluminum
» Improves Fuel Economy, Throttle Response & Performance
» 5/8" Oil Resistant Continental Braided Hose (No Cheap Rubber Hoses)
» High Quality Billet Aluminum Catch Can Fittings (No Cheap Plastic Fittings)
» Available in Silver or Black – Select Finish Above

Fitment:
2015 – 2023 Ford F-150 5.0 w/ Roush/Whipple Superchargers
2015 – 2023 Ford F-150 5.0