Extang Xceed (4ft 6in) 2022+ Ford Maverick
Go completely sleek without minimizing the durability of your truck bed cover.
85735
Description
Introducing Extang's Xceed – a seamless and secure hard folding truck bed cover designed and engineered to greater expectations. This flush mounted, hard-folding cover offers full bed access when open, and adds a seamless and polished look to your truck when closed. Xceed was precisely Extang Engineered to provide excellent coverage while ensuring maximum security and ultimate style.
The Xceed's sleek good looks are paired with an industry-first Secure Rotary Release Latching System, which encases the operation cable for tamper-proof security. Top it off with an EnduraCoat moisture-proof covering for added weather resistance and you're looking at Extang's most advanced cover to date.
Stowing large cargo just got easier. Xceed folds all the way up to the back window, allowing complete, full bed access with a unique four-panel construction to reduce the overall height when open.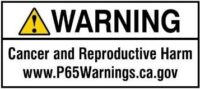 Additional information
Weight
70 lbs
Dimensions
76 × 24 × 10 in
Features

* Aluminum panel construction and full perimeter frame provides exceptional durability and a weight rating of 500 lbs evenly distributed
* Unique four-panel construction reducing overall height when open and quick release support rods to securely hold cover at an upright 90 degrees
* Dedicated to providing the ultimate in water resistance, the exclusive EnduraCoat covering and all new extruded side seals keep water out and gear safe
* Matte black finish and textured powder coated aluminum frames and hinges for extra wear resistance and protection