Fox 2.0 Performance Series 8in. Smooth Body IFP Shock
The Performance Series 2.0 IFP smooth body shock contain the latest in shock technology to transform the performance of your Truck.
NOT sold in pairs. Sold as singles. Must select quantity of 2 for a pair.
985-24-004
Description
The precision metal impact aluminum body increases cooling capacity and will never rust. Inside you will find our race-proven performance valving technology. Our Internal Floating Piston (IFP) mono-tube design separates the shock oil from the high-pressure, nitrogen-charged gas chamber. The IFP eliminates oil aeration allowing maximum performance from the factory-tuned precision valving. The race developed high flow damping piston matched with application specific valving provides the Performance Series 2.0 IFP shock a predicable ride quality capable of handling the roughest road conditions.
Body 2.0" Impact extruded and CNC machined 6061-T6 clear anodized aluminum one-piece body resists rust over time
Body Plating Clear-anodized for a durable finish
Reservoir Internal IFP mono-tube reservoir design
Components Black-anodized, CNC-machined 6061-T6 billet aluminum
Shaft 5/8″ hard chrome plated heat-treated alloy steel
Piston Race-developed high-flow piston design
Valving Application specific valving to maximize performance
Seals Redundant sealing pack system main seal, wiper seal, scraper seal
Bushings Quiet nitrile rubber allows for increased suspension articulation
Extended 22.720
Compressed 14.600
Travel 8.120
Top Mount Eyelet
Bottom Mount Eyelet
Extended (in) 22.6500
Compressed (in) 14.5500
Travel (in) 8.12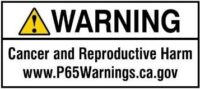 Additional information
Weight
4.4 lbs
Dimensions
25 × 4 × 4.5 in
Details:

Body 2.0" Impact extruded and CNC machined 6061-T6 clear anodized aluminum one-piece body resists rust over time
Body Plating Clear-anodized for a durable finish
Reservoir Internal IFP mono-tube reservoir design
Components Black-anodized, CNC-machined 6061-T6 billet aluminum
Shaft 5/8" hard chrome plated heat-treated alloy steel
Piston Race-developed high-flow piston design
Valving Application specific valving to maximize performance
Seals Redundant sealing pack system main seal, wiper seal, scraper seal
Bushings Quiet nitrile rubber allows for increased suspension articulation
Extended 22.720
Compressed 14.600
Travel 8.120
Top Mount Eyelet
Bottom Mount Eyelet
Extended (in) 22.6500
Compressed (in) 14.5500
Travel (in) 8.12