AFE MACH Force-Xp 3″ 409 Stainless Steel Cat-Back Exhaust System- 2015-2020 Ford F150 5.0L
aFe MACHForce XP Exhaust 3in SS Dual Side Ext 2015-2020 Ford F150 5.0L
49-43074
Description
aFe POWER introduces the MACH Force-Xp dual side-exit cat-back exhaust system for the 2015-2019 Ford F-150 with V8-5.0L engines. This cat-back exhaust is constructed out of 3″, 100% MIG-welded, mandrel-bent, stainless steel tubing for maximum flow. The smooth transition bends allow for low turbulence, increasing horsepower, torque and improving throttle response. In testing, this system added an astounding +9 horsepower and +17 lbs. x ft. of torque as verified by our in house dyno. A free-flow 21″ single-in dual out muffler is included which improves performance across the power band while maintaining an awesome sound. To finish off the exhaust, dual side-exit, high luster, polished, stainless steel tips are used. The tips come with laser-cut aFe POWER badges for an aggressive style. This exhaust system fits Crew Cab/Short Bed, Extended Cab/Short Bed, Crew Cab/Long Bed, & Extended Cab/Long Bed.
This MACH Force XP exhaust system uses all factory mounting locations and is supplied with all necessary hardware including OE style hangers for the perfect fit and finish
High quality OE-style flange and band clamps are used for a complete 360-degree sealing surface eliminating leak paths.
A free-flowing stainless steel muffler is used to absorb high pitch tones producing a powerful sound and unleashing all available horsepower and torque.
OE-style bayonet hangers are used to maintain a stable pipe location during high vibration and high heat conditions. The bayonet tip holds the hanger bushing in place for an OE-style fit that does not change with time. Each system comes with a OE style isolation mount for a perfect OE fit and finish.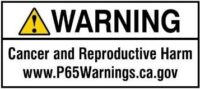 Additional information
Weight
53 lbs
Dimensions
49 × 24 × 13 in
Details

Added an astounding +9 horsepower and +17 lbs. x ft. of torque as verified by our in house dyno
Constructed out of 3" MIG-welded, mandrel bent stainless steel tubing
Utilizes a high-flowing stainless steel single-in dual out muffler
Uses bayonet style hangers and heavy-duty band clamps for a secure fit
Includes dual high luster, polished, stainless steel, side-exit tips with laser-cut aFe Power badges for an aggressive style
Comes complete with all necessary hardware for a hassle-free installation
Fits with the spare tire

Vehicle Fitment

Ford F150 5.0L 2015-20
Crew Cab/Short Bed (145" wheelbase)
Extended Cab/Short Bed (145" Wheelbase)
Crew Cab/Long Bed (156.8" Wheelbase)
Extended Cab/Long Bed (163.7" Wheelbase)