AFE MACHFORCE XP – SINGLE REAR SIDE EXIT – 2011-2014 F150 5.0L
aFe POWER MACH Force-Xp 3″ 409 Stainless Steel Cat-Back Exhaust System
49-43033
Description
In testing, the cat-back exhaust system resulted in gains up to +8 horsepower and +7 lbs. x ft. of torque, as measured on aFe's in-house dyno and outflows the factory exhaust by 53% .
The MACH Force-XP exhaust system is constructed of mandrel-bent, stainless steel and comes complete with tubing, OE style hangers, band clamps and all hardware necessary for a clean installation. The smooth curves and increased size of this exhaust system helps remove restriction and keeps exhaust gasses flowing smoothly.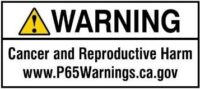 Additional information
Weight
48 lbs
Dimensions
60 × 19 × 14 in
Product Features

*Leak-Free Seal:
High quality OE-style flange and band clamps are used for a complete 360-degree sealing surface eliminating leak paths.

*Aggressive Sound:
A free-flowing stainless steel muffler is used to absorb high pitch tones producing a powerful sound and unleashing all available horsepower and torque.

Vehicle Fitment

THIS EXHAUST FITS THE 129.5" AND 144.5" WHEEL BASES.