BAK Revolver X4s Rolling Tonneau Cover 2019-2023 Ford Ranger
The new BAK Revolver X4s is the third generation of America's #1 selling premium hard rolling cover, now with exciting new features. The Revolver X4s is a bed cover engineered for real-world durability.
80332  80333
Description
With its matte-black finish, ease of use, and impressive security, The BAK Revolver X4S is one of the most elite hard rolling tonneau covers available for your truck. The X4S truck bed cover is made of interlocking aluminum slats, which are covered with a heavy-duty vinyl tarp to produce a smooth appearance and protect your cargo from the elements. The tarp, slats, and clamps are all colored matte black, making it a perfect match for OEM bed accessories such as tailgate caps and bedrail caps.
When you need to load or unload cargo, simply pull the string latch and roll the cover toward your bulkhead for bed access. Secure the X4S with the included straps and buckles to safely haul large, tall items. When you close the cover, the automatic slam latch and rotational rail system will secure the BAK X4S in place and protect your gear from would-be thieves. Installation is simple using basic hand tools such as a wrench and socket. Select one 5ft or 6ft Bed.
On average, this product will take 20 business days for Mfr. to ship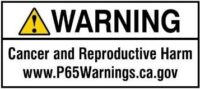 Additional information
Weight
81 lbs
Dimensions
84 × 12 × 11 in
Overview

* Interlocking aluminum slats lined with heavy duty vinyl
* Slats, clamps, and vinyl are all matte black for the ultimate sleek appearance
* Slats are capped to protect your hands and ensure easy use of the tonneau cover
* The X4S side seals are flattened for a more streamlined look
* Rotational locking rail system secures the cover when closed
* The cover can be opened and locked in place with included buckle straps to haul large items
* Built-in bulkhead seal protects your cargo from rain, snow, and other elements
* Does not block access to stake hole pockets