BORLA (ATAK) System – Dual Split Rear Exit – 2011-2014 Ford F150 5.0L
BORLA ATAK® 3″ STAINLESS STEEL CAT-BACK EXHAUST SYSTEM
140417
Description
Called ATAK (Acoustically-Tuned Applied Kinetics), this exclusive technology (U.S. patent #5,248,859) produces the highest available dB (decibel) levels in the BORLA street-legal lineup, and is designed for high-performance purists who prefer exhaust notes over their stereos. The focus of ATAK is to pump the volume while retaining clarity of sound, at the same time avoiding the drone and distortion typically found in louder exhausts. With ATAK, the sound output is tuned like a graphic equalizer to shape and focus sound waves for optimum high-volume output.
Like all BORLA exhaust products, each system is handmade in the USA by master craftspeople and features premium 300-Series austenitic stainless steel construction, mandrel bending by computer-controlled CNC machinery to ensure maximum flow and a perfect fit.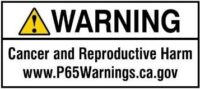 NOTE: PRODUCTS ARE SHIPPED UN-POLISHED UNLESS OTHERWISE INDICATED. IMAGE SHOWN MAY BE A POLISHED VERSION. TIP STYLE MAY VARY.
Additional information
Weight
61 lbs
Dimensions
67 × 21 × 13 in
Product Description

*Pipe Diameter – 3" into muffler, dual 2.25" out.
*Tip Size – 4"
*Tip Description – Single round rolled angle-cut

Vehicle Fitment

2011-2014 F-150 5.0L AT/MT Trans 2+4WD 4 Door Extended Cab-Standard Bed (78.8")/Crew Cab-Short Bed(67.0").