Borla (S-Type) 3″ Catback Exhaust S-Type Single Split Rear Exit-2015-2020 Ford F150 5.0
Borla S-Type Catback Exhaust Single Split Rear Exit 2015-2020 Ford F-150 Ext. Cab Std. Bed
140615
Description
BORLA Type-S / Type-S II Cat-Back & Rear Section exhaust systems feature patented straight-through and multi-core technology to unleash hidden horsepower. Increased exhaust velocity adds power, driving excitement, fuel economy, and a distinctive more aggressive sounding "S-Type" sound – respected by motoring enthusiasts everywhere.
From the design characteristics of the inner cores to the amount of sound-absorbing composite filament, all specifications of BORLA® exhaust systems are tuned on a vehicle-by-vehicle basis for an optimum blend of performance and sound. Each system is built from premium 300-series austenitic stainless steel, superior to T-400 series knockoffs (such as 409), to give you the absolute best in performance and durability. Ultra-smooth mandrel bends ensure maximum flow & power, and precision computer-controlled CNC manufacturing ensures an accurate fit. Best of all, BORLA stands behind every system with a Million-Mile Warranty. Just what you'd expect from the world's most experienced (and most winning) exhaust brand.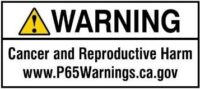 Additional information
Weight
69 lbs
Dimensions
16 × 31 × 61 in
Product Description

S-Type; Cat-Back™ System
Material Stainless Steel
Inlet Size (in.) 3
Outlet Size (in.) 2.25
Exit Position Split Rear
Exhaust Type Single
Exit Style Straight
Tip Size 4.0 in.
Material T-304 Stainless Steel

Vehicle Fitment

2015-2020 Ford F-150 2.7L/ 3.5L V6 EcoBoost (EXCEPT Raptor/ Limited)/ 5.0L V8/ 2018-2019 3.3L V6 Automatic Transmission 2 & 4 Wheel Drive Extended Cab Standard Bed (78.8") 145" Wheelbase/ Crew Cab Short Bed (67.0") 145" Wheelbase By Adding Adaptor 60556 System Will Fit Crew Cab Standard Bed (78.8") 157" Wheelbase.