Borla Cat-Back Exhaust System (ATAK) – 2021-2022 Ford F-150 5.0L
This system is tuned for the "ATAK®" sound that gives you an aggressive sound with no drone. It is also available with black chromed tips.
140875
Description
The BORLA® Cat-Back™ system 140875 was specifically designed to enhance the power and sound of the Ford F-150 equipped with the 5.0L V8 engine. It includes bright chromed T-304 stainless steel tips and a dual side exit configuration. The entire system is made of T-304 stainless steel and utilizes computer numerical control (CNC) manufacturing techniques that ensure an accurate fit. This system features BORLA®'S Polyphonic Harmonizer Technology which utilizes patented units that contain pipes of different diameters and lengths to create multiple exhaust notes that harmonize to deliver a clean, rich, full-bodied sound.
Fits these Vehicles:
2021-2022 Ford F-150 5.0L V8 Automatic Transmission 2 & 4 Wheel Drive 4 Door Crew Cab Short Bed (5′ 7″)/ Extended Cab Standard Bed (6′ 7″) 145.4″ Wheelbase. Add Adapter 60556 For Crew Cab Standard Bed (6′ 7″) 157.2″ Wheelbase Vehicles. Add adapter 60564 for Extended Cab Long Bed (8′ 2″) 164.1″ Wheelbase Vehicles.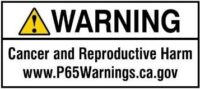 Additional information
Weight
51 lbs
Dimensions
62 × 16 × 13.5 in
Features:

* Cat-Back™ System
* Dual Side Exit
* Bright Chrome On T-304 Stainless Steel Tips
* ATAK® Sound Level
* T-304 Stainless Steel Construction
* Bolt-On Installation