ADD Race Series Chase Rack 2019-2021 Ford Ranger
A sleek design on the Race Series chase rack makes your Ford Ranger stand out from the crowd.
C225952430103
Description
Provide a unique look to your Ford Ranger with the Race Series chase rack. Mounting options for a 40″ light bar provides additional lighting for those off-road night adventures. Featuring out light actuator kit to raise and lower a front facing light bar so you can tuck it away when not in use. Laser cut aluminum panels reduce weight and allow for a precise fit. Chase rack does not just bolt on. Some drilling will be required.
Install Instructions https://www.addictivedesertdesigns.com/files/install/ADD-2019-Current-Ford-Ranger-Race-Series-Chase-Rack-Installation-Instructions.pdf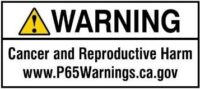 Lead time is 3-6 weeks.3
Additional information
Weight
240 lbs
Dimensions
87 × 46 × 28 in
Details

Hammer black powder coat finish
Satin black powder coat panel finish
Light actuator kit
Mount for 40" light bar

SPECIFICATIONS
.120 wall steel tubing
1/8" aluminum panels

FEATURES
Light actuator to raise and lower your lights
Front facing 40" light bar
100% direct bolt-on
Made in America