Circle D Pro Series BILLET 252mm Torque Converter – Ford 6R80 Transmission
CIRCLE D Billet Torque Converter 800+HP. 252mm – 10″ 
Part 38-12-34
Description
This is the most durable and adjustable option for the high hp street/track cars. Designed for use in 800+HP, this converter is the perfect match for your big power turbo, blower, or nitrous engine.
NOTE: If you are unsure of which converter to order, we would be happy to spec one for you.
*BUILD TIME COULD BE 4-6 WEEKS. *THERE IS A FLAT RATE HEAVY ITEM SHIPPING FEE.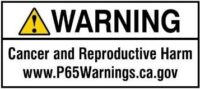 Additional information
Weight
45 lbs
Dimensions
18 × 18 × 12 in
Details

Billet Front Cover
Multiple Bolt Pattern Front Cover
Anti-Balloon Plates on Pump and Turbine
CNC Machined Steel Stator For Maximum Adjustabilty
Mechanical Diode One Way Clutch
Furnace Brazed and Hand TIG Welded Fins

NOTE: TUNING IS REQUIRED FOR THIS PRODUCT
IF YOU DO NOT HAVE AN OMEGA TUNE, YOU CAN ADD ONE TO YOUR PURCHASE AT A DISCOUNT RATE, USING THE DROP-DOWN MENU ABOVE.
IF YOU HAVE AN EXISTING OMEGA TUNE, YOU WILL NEED A RE-TUNE. IF YOU HAVE A BASIC TUNE YOU WILL NEED TO UPGRADE TO ADVANCED. USE THE DROP-DOWN MENU ABOVE.
IF YOU ARE ADDING AN OMEGA TUNE TO YOUR ORDER, PLEASE FILL OUT THE TUNE FORM TO CLAIM YOUR TUNE. (SCT OR BDX DEVICE REQUIRED)