Circle D HP Series Torque Converter – Ford 10R80 Transmission
Circle D HP Series Torque Converter – Ford 10R80 Transmission
Part 46-07-04
Description
This is an excellent choice for your 2018+ Ford Mustang and F150! This converter is based off the original factory converter paired with a CNC'ed Billet Stator and Impeller modifications. Options available to accommodate a wide variety of engine, power-adder, and vehicle setups while retaining street-ability.
NOTE: If you are unsure of which converter to order, we would be happy to spec one for you.
*BUILD TIME COULD BE 6-12WEEKS. *THERE IS A FLAT RATE HEAVY ITEM SHIPPING FEE. SPECIAL ORDERS WANTS THEY ARE  PLACED CAN'T BE CANCLE.
NOTE: TUNING IS REQUIRED FOR THIS PRODUCT
IF YOU DO NOT HAVE AN OMEGA TUNE, YOU CAN ADD ONE TO YOUR PURCHASE AT A DISCOUNT RATE, USING THE DROP-DOWN MENU ABOVE.
IF YOU HAVE AN EXISTING OMEGA TUNE, YOU WILL NEED A RE-TUNE. IF YOU HAVE A BASIC TUNE YOU WILL NEED TO UPGRADE TO ADVANCED. USE THE DROP-DOWN MENU.
IF YOU ARE ADDING AN OMEGA TUNE TO YOUR ORDER, PLEASE FILL OUT THE TUNE FORM TO CLAIM YOUR TUNE. (SCT OR BDX DEVICE REQUIRED)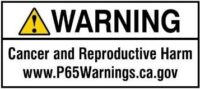 Additional information
Details

*CFD Designed 5th Axis CNC Machined Billet Stator
*Hand TIG Welding Throughout
*Impeller Fin Recalibration
*Custom CDS Internal Clearances
*Torrington Style Bearings

NOTE: TUNING IS REQUIRED FOR THIS PRODUCT