DEATSCHWERKS 78lb (800cc) Fuel Injectors 2011-2020 5.0L
DEATSCHWERKS 78lb (800cc) Fuel Injectors 2011-2020 5.0L
DW18U-00-0078-8
Description
Fuel injectors are not a one-size-fits-all type of product. The right fuel injector must combine the elements of fitment, coil impedance, flow rate, and tuning data into one injector specific to your engine's needs. This is a lot to ask an injector line up consisting of only a handful of options. DW has the most comprehensive injector offering in the industry.
Set of 8
E85 compatibility
Flow rates and set balancing in-house by DeatschWerks
Flow balanced to within 1-2% (flow report included)
Excellent spray pattern and atomization for optimized idle and tuning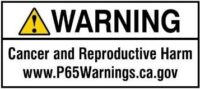 Additional information
Weight
4 lbs
Dimensions
6.75 × 4.25 × 2.25 in
Details

Fuel Pressure Range 40-70 psi
Minimum Pulse Width 1.0 ms
Maximum Duty Cycle 93%
Coil Impedance 12.4 ohm
Injector Type Bosch EV14 (long)
Connector Type us-car
Only logged in customers who have purchased this product may leave a review.