EATON DETROIT TRUETRAC Limited Slip Diff. (9.75″ 34-Spline) – 2011-2020 F150
EATON Detroit Truetrac Limited Slip Diff. (9.75″ 34-Spline) – 2011-2020 F150
913A477 
Description
The Detroit Truetrac is a helicalgear style limited-slip differential that maximizes wheel traction and enhances driving and handling characteristics. Its versatility make the Detroit Truetrac the ideal traction solution for almost any type of vehicle.
2011-2020 F150s only: this differential only fits Ford 9.75″ rear ends with 34-spline axles, like those found on 1997 to 2020 F150s.
Will not fit SVT Raptors: this locker will not fit SVT Raptors, due to the fact that Raptors have 35-spline axles.
Will not fit F150's with the HD max tow package! 9.75C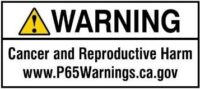 Additional information
Weight
37 lbs
Dimensions
10 × 10 × 10 in
Details

Eaton recommends a petroleum/mineral based GL-5 80W90 gear oil for all Truetrac differentials. Do not use synthetic gear oil or friction modifiers.

*Helical-style pinion gears
*Limited-slip operation
*Smooth and automatic engagement – no driver action needed
*Parts are maintenance free meaning more time on the road
Validated performance and durability
*Greatly improves rear end traction and handling
*Near-instant engagement
*Does not require friction modifier or clutch replacement
*Drop-in replacement for stock differential
*For F150s with 34-spline 9.75" rear ends only