BOUNDARY Assembled Oil Pump w/Billet Gears – 2011-2017 Ford Coyote F150/Mustang 5.0
Boundary Pump Division, Assembled Coyote Oil Pump with gears.
2011-2017 Ford Coyote F150/Mustang V8 5.0L
CM-S1
Description
These pumps are made from heat treated 4140 chromoly billets. Boundary oil pumps are guaranteed for as long as you… or the next guy owns them.
Boundary oil pump gears are machined in matched sets, and shipped with blueprinting paperwork. Their gears have been proven in applications of up to 400HP per Liter. They have found these gears to be nearly indestructible in all applications, and if you do ever manage to break a set, they'll happily replace it for free, Unlike others selling oil pump gears on the side, this is their one and only specialty and they take pride in the fact no one has ever broke a set of their gears.
The Coyote Motor oil pump from Boundary utilizes the Ford OEM housing which fits all Coyote Motors except the GT350.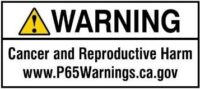 Additional information
Weight
8 lbs
Dimensions
10 × 10 × 6 in
Details

Assembled Oil Pump Includes:
* Oil Pump Housing
* Inner and Outer Chromoly Billet Gear Set
* Blue printing paper work

All assembled billet pumps undergo the following:
* Pump is completely taken apart, all parts under go ultrasonic cleaning, air blast, and hand inspection.
* Pump is hand de-burred.
* Gear set is cut in house from hardened 4140 chromoly steel billet.
* Stainless Torx heads replace the stock fasteners
* All fasteners are torqued to spec
* Loctite applied to fasteners to prevent back out or loosening
* Anaerobic sealant applied to critical areas to boost pump up speed and reduce aeration
* Assembly lubricant applied to all critical surfaces to insure fast initial pump up and lubricity on start.
* Parts are blue printed and issued with specification sheet.