"Coyote Swap" – Omega Tune & RTD3 Interface – (w/Gen 1, 2, or 3 Control Pack)
Omega Tune & RTD Interface with HP Tuners Universal Credits.
For "Coyote Swaps" w/Gen 1 ,2, or 3 Control Packs 
Description
Fast scanning, logging and data transmission rates to ensure you capture everything.
Supports VCM Scanner, allow end users all the normal VCM Scanner abilities like diagnostics, DTCs, logging and scanning.
The RTD Flasher application software (for Windows 7 to 11) has the ability to Identify, Read and Write only. (Does not support VCM Editor).
____________________
NOTES: You will need to wait for the RTD3 Interface to be able to read your stock file (tune).
***We cannot sell the RTD3 without a tune unless under certain circumstances. They are used only for reading and loading to vehicles only, and requires special permissions from HP Tuners. So unless you have those permissions, it will be of no use to you.
Requires HP Tuners Credits. RTD3 Interface will require a Windows 7 to 11 laptop to flash tunes and to datalog.
◄◄◄ POLICIES AND NOTICES – CLICK HERE ►►►
*****NOT LEGAL FOR SALE OR USE IN CALIFORNIA ON ANY POLLUTION CONTROLLED MOTOR VEHICLE. THE SALE, USE, OR INSTALLATION OF THIS PRODUCT MAY ALSO BE ILLEGAL NATIONWIDE UNDER THE FEDERAL CLEAN AIR ACT (42 U.S.C. § 7522(A)(3)).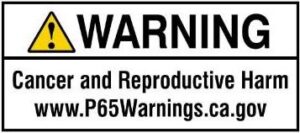 Additional information
| | |
| --- | --- |
| Weight | 2 lbs |
| Dimensions | 7 × 7 × 6 in |