ICON 0-3.5″ STAGE 3 SUSPENSION SYSTEM W TUBULAR UCA 2019-2020 FORD RANGER 2WD/4WD
ICON Vehicle Dynamics 2019-UP Ford Ranger suspension systems are designed to dramatically increase the on and off-road ride quality. ICON engineers' primary focus is to increase wheel travel and damping ability, which translates into outstanding vehicle control and ride quality both on and off-road.
K93203T
Description
With wheel travel and ride quality in mind, ICON engineers researched each component of the new Ranger platform's suspension and addressed any areas where performance could be extracted. The Stage 3 (Tubular) system includes vehicle-specific tuned 2.5 Series coilover shocks featuring an internal reservoir for exceptional cooling properties and ICON-engineered coil springs for superior vehicle "feel" through the range of travel. These coilovers are also height adjustable from 0-3.5" allowing the use of larger, more aggressive wheel and tire combinations. ICON 2.0 Aluminum Series remote reservoir rear shocks utilize a vehicle-specific valving that balances the performance of the truck from front to rear while the included foam bump stop kit increases rear end compliance. The ICON Vehicle Dynamics 2019-UP Ford Ranger Stage 3 suspension system is an excellent choice for those drivers looking to enhance the capabilities of their pickup on the road as well as in the dirt.
This system features tubular steel upper control arms with ICON's patented Delta Joint. The Delta Joint is a heavy duty high angle ball joint that combines the durability of a ball joint with the performance characteristics of a traditional uniball. While the industry standard uniball does a great job of allowing the control arms of a vehicle to articulate with little bind, they do have an inherent weakness that leaves more to be desired when used in a daily driven application – exposure to the elements. The Delta Joint features a zinc plated housing providing the first layer of corrosion resistance, while a tough grease seal keeps potentially harmful elements out of the inner workings of the joint. Metal on metal construction and a greasable design increase the longevity of the Delta Joint while at the same time allowing for noise-free operation. What makes the Delta Joint unique is that it brings the best of both worlds to ICON upper control arms with features that make it more robust than a uniball, and at the same time capable of greater angularity than a typical ball joint.
TECH INFO:
Factory Wheels & Tires Fitment: Yes
Recommended Aftermarket Wheels: ICON Alloys | 17×8.5 with 5.75″ Backspace / 25mm Offset
Recommended Aftermarket Tires: 285/70/R17 (Larger Tires May Fit but Fender Trimming and Modifications will be Required)
APPLICATION NOTE #13: FRONT COILOVER SHOCKS ARE FULLY REBUILDABLE
APPLICATION NOTE #55: SHOCKS ARE FULLY SERVICEABLE. COILOVER HEIGHTS INDICATED ARE FOR A STOCK EQUIPPED VEHICLE
APPLICATION NOTE #110: MINOR TRIMMING REQUIRED FOR RECOMMENDED TIRE SIZE
TECH NOTE: Compatible with 2019-Up Rangers equipped with aluminum knuckles only
Fits 2WD & 4WD applications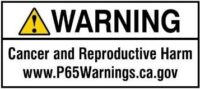 Additional information
Weight
88 lbs
Dimensions
27 × 14 × 9 in
Overview

FEATURES & BENEFITS
* Height-adjustable coilovers provide a range of 0-3.5" of front lift height
* ICON upper control arms allow for additional wheel travel (when paired with extended travel coilovers) while improving suspension geometry for predictable handling
* Patented Delta Joint (U.S. Pat. 10,731,700) combines the durability and weather resistance of a ball joint with the performance characteristics of a uniball
* Delta Joint upper control arms carry ICON's exclusive 5 year limited warranty
* Direct bolt-in design makes for a simple and straightforward installation
* Lifetime guarantee against ICON fabricated component breakage or manufacturer defect
* Fits 2WD & 4WD applications
* Increased lift height allows for fitment of larger and more aggressive tires
* 35% increase in front wheel travel over stock
* ICON shocks feature vehicle specific tune for superior performance and ride quality
* Corrosion resistant anodized shock body with 5/8″ shaft (2.0 Aluminum Series shocks)
* Corrosion resistant CAD plated shock body with 7/8″ shaft (2.5 Series coilovers)
* FK Rod End bearings provide extended longevity and minimal deflection
* Shocks are fully rebuildable and revalvable