JMS POWERMAX V2 • FUELMAX • PLUG & PLAY (SINGLE) FUEL PUMP VOLTAGE BOOSTER -2009-2014 F150
PowerMAX v2 • FuelMAX Increase the output of ANY fuel pump!
P2000PPT09
Description
Plug & Play for the 2009 – 2014 Ford F-150 and SVT Raptor Trucks
Why replace your fuel pump when you can reliably increase it's output with PowerMAX?
Use PowerMAX v2 to quickly and easily increase your stock fuel pumps output!
PowerMAX Version 2 upgrades include: New Case, Higher Output & More Features!!
PM-2000 boost & regulates voltage to 14.4v all of the time (Typically used on Ford/ImportsSimple installation: PowerMAX plugs directly into your existing fuel pump driver +12V DC feed wire. Compatible with all 12V or 16V battery systems.  Works on all 2009-2014 Ford F-150 and SVT Raptor Trucks. Designed to be enabled via the Accelerator Pedal Position Sensor (Plug & Play).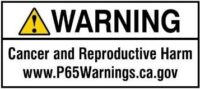 Additional information
Weight
5 lbs
Dimensions
12 × 10 × 5 in
Overview

Adjustable Voltage Ramp In / Ramp Out • Choose a Time Ramp or from a monitored 0-5v sensor: Eliminate fuel pressure spikes!! Green Status LED: Know at a glance what the unit is doing. Blinking LED = Boosting Voltage

Optional Remote Voltage Control Knob: Over-Ride the voltage output when the knob is connected (PM-2999) Enable Voltage Boosting with Ground or via a monitored 0-5v external sensor.

Each PowerMAX v2 Kit Contains: 44 Amp PowerMAX V2 Voltage Booster, Single Plug & Play Wiring Harness, Pedal Harness, Installation Kit, Set of Instructions

Installation Kit Contains: 1 – Hobbs Switch Preset @ 5psi (user adjustable 3-7psi), 1 – Fitting 1/8npt Female to 3/16" Male Barb, 1 – Vacuum Tee 3/16" x 3/16" x 3/16", 1 – Vacuum Tee 1/4" x 1/4" x 3/16", 1 – Vacuum Tee 3/8" x 3/8" x 3/16", 1 Foot of 5/32" vacuum hose, 1 – 30amp mini-fuse, solder, 2 – 10/12gauge Heat Shrink Butt Splices, 2 – #8 stud 18/22 gauge wire Heat Shrink Ring Terminal, 1 – 10 gauge Heat Shrink Ring Terminal, 6 – Zip Ties, 6 – Self drilling hex screws, mini screw-driver