Superlift 6in Lift Kit w/Superlift Shadow Series Rear Shocks 2021 Ford F-150 4WD
Established in 1975, Superlift remains a pioneer in the industry, and is one of the few suspension companies operated by true truck and off-road enthusiasts.
K130
Description
Superlift's 6 Inch Lift kit for the 2021 Ford F-150 features a variety of shock options, from Superlift Shocks to Bilstein 5100 Series Shocks to Fox® performance series 2.0 IFP shocks. This shock variety will allow you find your ride quality. Superlift Suspension intentionally over-builds our suspension kits to be the best. Our uniquely engineered design adds strength and durability and has bonus features that others do not offer.
This is a complete replacement knuckle style suspension lift kit that provides 6 inches of lift and includes fabricated rear blocks and Rear Superlift, Bilstein, and Fox® Performance 2.0 Shocks. All required parts are included to make sure your Ford F-150 handles and performs just like a stock truck!
Benefits:
Retains OEM alignment specifications
Industry best ride quality
No excessive ball joint or steering components
CV axle angles are in the stock parameters
Maintains OEM like ride quality and handling characteristics
Technical Notes:
Does not fit single cab models
Wheels must be 20" in diameter or larger
Tire & Wheel Info:
Tire                    Wheel Offset     (MM)
35 x 12.50R20    20 x 9             +0 to -12
35 x 12.50R20    20 x 10           -18 to -24MM
MPORTANT DISCLAIMER: The provided tire/wheel fitments are approximate. Actual dimensions of a given tire size can vary considerably from one brand to another. Manufacturers' wheel offset and backspacing measurement points are not always consistent. Backspacing greatly impacts tire-to-fender clearance when turning. Wheel width and backspacing influence whether the tires protrude past the fenders, and to what extent. Considering these important factors, we recommend that you fit-check your tire/wheel selection prior to purchasing.
Special Order: On average, this product will take 25 business days for Mfr. to ship.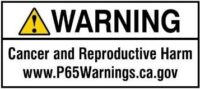 Additional information
Weight
251 lbs
Dimensions
42 × 40 × 24 in
Features:

Designed using Original Equipment (OE) CAD data for suspension accuracy
Ductile Iron Steering Knuckle for durability
Clearance up to a 35" tire
* Cross-members constructed out of ¼" plate steel.
* Aligns to OEM specifications
* Corrects Front to Rear factory rake for a more level stance
* Grade 8 Hardware
* Allows for 20" or larger aftermarket wheel