Superlift 6in Lift Kit w/King FR Coils & Rear Reservoir Shocks 2021 Ford F-150 4WD
Established in 1975, Superlift remains a pioneer in the industry, and is one of the few suspension companies operated by true truck and off-road enthusiasts.
K130KG
Description
America's bestselling truck is now crowned! Introducing Superlift's new KING edition 6 inch lift kits for the 2021 F-150. KING® Shocks and SUPERLIFT® united forces to provide you with a precision-engineered lift system with perfectly matched with perfectly valved coil overs and shocks.. Discover for yourself the reason the world's toughest race winners choose King Shocks.
These King Superlift edition Coil Overs come completely assembled and ready to bolt in. No assembly or spring compressors needed.
For Superlift's part, OEM CAD models and the latest 3D design was used to create a precision-engineered CNC machined steering knuckles. These CNC knuckles work in conjunction with the heavy duty fabricated steel control arm crossmembers to ensure OE alignment specs.
This is a complete Superlift Edition KING Shock lift kit for the 2021 Ford F-150 4WD
Provides 6" lift height
What does it include?
Front king coilovers, rear King reservoir shocks, all brackets, cross-members, shocks, steering knuckles, u-bolts, spacers, and hardware required specific to the 2021 4WD Ford F-150
Detailed instruction manual walking you step-by-step through the lift kit installation procedures suitable for do-it-yourselfers (DIY) or professional installation.
Benefits:
Retains OEM alignment specifications
Industry best ride quality
No excessive ball joint or steering components
CV axle angles are in the stock parameters
Maintains OEM like ride quality and handling characteristics
Vehicle Fitment:
2021 Ford F-150 ELECTRIC/GAS 4WD
2021 Ford F-150 FLEX 4WD
2021 Ford F-150 GAS 4WD
Tire & Wheel Info:
Tire                           Wheel         Offset (MM)
35 x 12.50R20         20X 9          +0 to-12
35 x 12.50R20        20 x 10          -18 to -24MM
IMPORTANT DISCLAIMER: The provided tire/wheel fitments are approximate. Actual dimensions of a given tire size can vary considerably from one brand to another. Manufacturers' wheel offset and backspacing measurement points are not always consistent. Backspacing greatly impacts tire-to-fender clearance when turning. Wheel width and backspacing influence whether the tires protrude past the fenders, and to what extent. Considering these important factors, we recommend that you fit-check your tire/wheel selection prior to purchasing.
Special Order: On average, this product will take 25 business days for Mfr. to ship.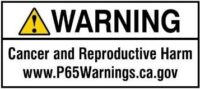 Additional information
Weight
283 lbs
Dimensions
42 × 40 × 24 in
Features:

* Designed using Original Equipment (OE) CAD data for suspension accuracy
* Ductile Iron Steering Knuckle for durability
* Clearance up to a 35" tire
* Cross-members constructed out of ¼" plate steel.
* Aligns to OEM specifications
* Corrects Front to Rear factory rake for a more level stance
* Front Skid Plate with laser cut Superlift logo.
* Grade 8 Hardware
* Allows for 20" or larger aftermarket wheel