Mishimoto Oil Cooler Kit Mustang GT 2018-2022
Add some extra cooling power to your 2018+ Mustang GT with the Mishimoto Oil Cooler Kit.
MMOC-MUS8-18TBK
Description
In 2018, Ford evolved their staple muscle car with a fresh and even more futuristic look on the S550. As the Mustang evolved, we evolved along with it to provide optimal cooling for your modern Mustang.
Our engineers started with designing a heat exchanger from the ground up, to provide the largest oil cooler we have to offer and mounted directly to the front of the vehicle for optimal airflow. From there, we also developed an application specific mounting bracket that also serves as a diversion panel to further improve the airflow through the cooler. Our kit also includes a set of direct fit stainless-steel braided lines for a secure conduit to and from the cooler completed with -10AN fittings for a simplified installation.
Finally, the Mishimoto 2018+ Ford Mustang GT Oil Cooler Kit includes our trusted thermostatic oil sandwich plate to protect against the overcooling of your engine oil. Our kit is available with the option of a silver or black cooler, and is protected under the Mishimoto Lifetime Warranty for a worry-free installation.
NOTE: Requires the removal of the stock coolant based oil cooler. Installation requires the removal of the active grill shutters. Removal without tuning can cause a check engine light. Recommended torque specification for all straight fittings and banjo bolts: 15-25 ft/lbs (operating range). Do not exceed the maximum torque rating of 35 ft/lbs. It is the installer's responsibility to check all thermostat plugs, NPT plugs, line fittings, and other connections to assure they are fully tightened before operating the vehicle. Mishimoto recommends that you check all connections at regular intervals, especially during the first few miles after installation.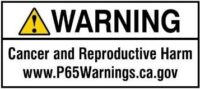 Additional information
Weight
24 lbs
Dimensions
32 × 24 × 7.5 in
Features:

* Direct fit for the 2018+ Ford Mustang GT
* Innovative bar-and-plate oil cooler mounts in the upper grille, allowing more room for supercharger heat exchangers
* Mounting bracket also serves as an air diversion panel, directing the maximum amount of ambient air through the oil cooler
* Pre-made stainless steel braided oil lines with durable -AN fittings
* Includes replacement lower radiator hose to bypass the stock fluid-based oil cooler
* Removes the stock fluid-based oil cooler for less stress on the engine's cooling system
* Billet aluminum thermostatic oil sandwich plate
* Increases oil capacity by 1qt
* Fits with most aftermarket supercharger kits
* Mishimoto Lifetime Warranty
Only logged in customers who have purchased this product may leave a review.