PMAS High Performance Cold Air Intake – 2015-2021 Ford F150 5.0L
PMAS Velocity Air Intake. 15-21 F150 5.0 kit
N-FS101-2 
Description
Patented mass air flow sensing system.
Smooth stable idle flow for stock drivability.
No computer re-flash required.
MORE FLOW = MORE HORSEPOWER!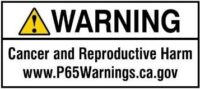 ***NOT LEGAL FOR SALE OR USE IN CALIFORNIA ON ANY POLLUTION CONTROLLED MOTOR VEHICLE. THE SALE, USE, OR INSTALLATION OF THIS PRODUCT MAY ALSO BE ILLEGAL NATIONWIDE UNDER THE FEDERAL CLEAN AIR ACT (42 U.S.C. § 7522(A)(3)).
Additional information
Weight
11.25 lbs
Dimensions
17 × 17 × 17 in
Product Features

*Massive 120mm tube with no MAF resolution loss.
*Custom open base filter design for maximum flow.
*No inserts or restrictions.
*No "tricking" the factory computer and restricting flow.
*'Velocity Stack" inlet design maximizes laminar airflow.
*"CFD" modeled system for minimum restriction.
*Rugged, injection molded and billet aluminum MAF system.
*7″ Elliptical Non Oiled Air Filter
Only logged in customers who have purchased this product may leave a review.