NITROUS EXPRESS 10-15lb Bottle Heater
NITROUS EXPRESS 10-15lb Heavy Duty Fully Automatic Bottle Heater – 14amps
15490
Description
NX fully automatic bottle heaters are pressure controlled so you are always at the proper nitrous pressure. Heater element has surface temperatures above 300 degrees. This element can take a bottle from ice cold to operating pressure in minutes.
Due to the adjustability of the pressure switch contained in this kit, it is compatible with all nitrous kits on the market. Easy to use set-screw for making pressure adjustments.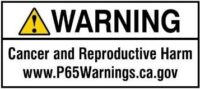 Additional information
Weight
2 lbs
Dimensions
18 × 8 × 2 in
Overview

*Can be adjusted from 900 P.S.I. to 1200 P.S.I.
*Switch has a 50 P.S.I. working window for consistent bottle pressure.
*Bottle Heating Element Specs: 240 Watts @ 12V, 312 Watts @ 13.8V, 425 Watts @ 16V
*Pressure Switch Specs: 1/8 NPT, Pre-Set at 1050 P.S.I.

Includes:
*Heater element
*Wiring and connectors
*Automatic pressure switch
*HD 40 amp relay and harness
*4AN manifold.