Whipple SC 6-rib Pulleys – 2011-2020 F150 5.0L, 6.2L (4-Bolt)
Whipple SC 6-rib Pulleys – 2011-2020 F150 5.0L, 6.2L
Description
Made of 6061-T6 billet aluminum and anodizied for wear and envoirnmental protection.
Engraved with the running diameter size.
State-of-the-art light weight pockets to lower recipocating mass as well as a guard feature to help unwanted belt wandering.
Hard coated black anodizied.
Dimension of each supercharger pulley is based off of the running diameter.
*A general rule of thumb is every .125″ of pulley change is 1psi of boost. There are no returns or exchanges for used pulleys.
**Whipple Supercharger pulleys are specific to the application, do not order this pulley for a different application.
F150<
Boost guideline. (If not sure we would be glad to help spec you the correct pulley size)
3.750= 11-12
3.500= 14
3.250= 16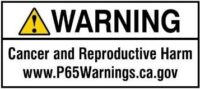 Additional information
| | |
| --- | --- |
| Weight | 2 lbs |
| Dimensions | 5 × 5 × 3 in |