YUKON GEAR Rear Limited Slip Differential 8.8″ Super for Ford F150 2015-2023
YUKON GEAR Rear Limited Slip Differential for Ford 8.8″ Super
YC F8.8-4-34T/L [20162]
Description
Yukon Gear and Axles Dura Grip positraction limited slip differential provides smooth yet aggressive traction to give you the confidence and performance you need in a variety of terrains. The Dura Grip posi limited slip is engineered for long life, and is completely rebuildable. Dura Grips are built with a high strength nodular case and forged 4320 chrome-moly spider gears, and Raybestos composite clutches for long life. The Yukon Dura Grip: for unmatched posi-traction performance.
NOTES:
You will need new carrier bearings and races for this install.
For 3.31 and Higher Ratios – Will only work on F150s with a 3.31 or higher gear ratio, including 3.55, 3.73, 4.11, 4.56, etc. It will not work on trucks with a 3.15 gear ratio.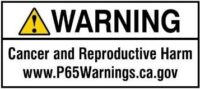 Additional information
Weight
22 lbs
Dimensions
11 × 11 × 11 in
Details

*Rear Limited Slip Differential for Ford 8.8" Super
*34 spline
*3:31 and higher gear ratio
*Engineered using state-of-the-art design software
*Yukon products are built to withstand the harshest conditions

NOTES: Not for 3.15 gear rear-ends