YUKON GEAR Ring & Pinion 9.75″, 3.55 ratio – 2011-2023 F150
YUKON GEAR High Performance Ring & Pinion Gear Set 9.75″ in a 3.55 ratio.
YG F9.75-355-11
Description
Yukon Gear & Axle high performance ring & pinions set the standard for quality. Yukon Engineers use state-of-the art design & testing processes, backed by 2 in-house quality labs to ensure each item manufactured meets exacting specifications & quality standards. Yukon designed gear tooth surface finish reduces both friction & heat for long races & high torque conditions. We use high grade steel in both the ring & pinion, with fitment designed to OEM specs. Go ahead, add loads of horsepower & go big on tires because Yukon offers the widest selection of gear ratios to choose from. You'll know that your gear choice was the right one, because you chose Yukon. Yukon Ring & Pinions come with a 1 year warranty against manufacture defects. Yukon Ring and Pinion sets give you the confidence of knowing you're running gears designed for the harshest of conditions. Whether it's on the street, off-road, or at the track; Yukon ring and pinion sets deliver unrivaled performance and quality. Yukon uses the latest designs and manufacturing technologies to provide a quiet running gear that is strong and easy to set up.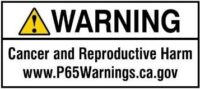 Additional information
Weight
24 lbs
Dimensions
19 × 14 × 6 in
Details

Fits 2011 and up Ford 9.75"
*9.75" ring gear diameter
*31 spline pinion
*12 ring gear bolts
*3.55 ratio

Vehicle Fitment:

F150 2011-2015 that have Only Ford 9.75" rear ends.