Borla Axle-Back Exhaust System (S-Type) Part 2018-2022 Ford Mustang GT (NOT equipped with Active Valve)
Borla Cat-Back Axle-Back exhaust systems feature patented straight-through and multi-core technology to unleash hidden horsepower.
11953
Description
BORLA® Axle-Back exhaust system 11953 is designed to fit the 5.0L Mustang GT that is NOT equipped with Active Valve Performance Exhaust. It features dual polished T-304 stainless steel tips and the "S-Type" sound. It fits both the coupe and convertible models. The straight-through and patented multi-core technology is designed to unleash hidden horsepower. Increased exhaust velocity adds power, driving excitement, fuel economy, and the distinctive BORLA® Sound of Power respected by motoring enthusiasts everywhere.
Each system is built from premium T-304 stainless steel, superior to T-400 series knockoffs (such as 409), to give you the absolute best in performance and durability. Ultra-smooth mandrel bends ensure maximum flow & power, and precision computer-controlled CNC manufacturing ensures an accurate fit.
Fits these Vehicles:
2018-2021 Ford Mustang GT 5.0L V8 Automatic/ Manual Transmission Rear Wheel Drive 2 Door Coupe/ Convertible WITHOUT Active Valve Performance Exhaust.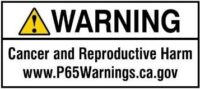 Additional information
Weight
32 lbs
Dimensions
45 × 22 × 11 in
Overview

* Engines: 5.0L
* Body: Coupe, Convertible,
* Drive: RWD.
* PIPE DIAMETER  2.5" into muffler 2.5" and 3" out,
* TIP SIZE 4",   
* Tips: Dual Round Rolled Angle-Cut Long
* EXIT Dual Split Rear
* Fits vehicles WITHOUT Active Valve Exhaust