2018+ Mustang GT Manifold – Ported by AFS
This is a great upgrade for the Coyote F150's and compliments our tune very well.
Description
Brand new.
Ported by Brett Barber (Air Flow Solutions)
Option: MAP Sensor hole is drilled and tapped for 2015-2020 vehicles.
Special packaging to protect during shipping.
Tuning is required, and if you are already an Oz customer, the tune update is included (a $50 value).
____________________
NOTES:
***Professional installation is recommended. No instructions are provided. 
2011-2014 trucks  – To get the most out of this intake for a 11-14 Coyote F150, Mustang GT intake cams are highly recommended, as this manifold is designed to make power well above 6500 RPM, and the stock truck cams will give out well before then.
2011-2017 trucks – IMRC's need to be locked out for 11-17's or 15-17's can use VMP IMRC harness kit to keep IMRC's active. (We recommend keeping IMRC's active on 2015-2020 trucks, as it helps with smooth idle, part throttle torque, and can help retain mpg's)
2021-2023 trucks – Adapter kit required and IMRC's must be locked out. If you buy our SP Machining adapter kit (found here), lockouts are included with that kit.
____________________
***NOT LEGAL FOR SALE OR USE IN CALIFORNIA ON ANY POLLUTION CONTROLLED MOTOR VEHICLE. THE SALE, USE, OR INSTALLATION OF THIS PRODUCT MAY ALSO BE ILLEGAL NATIONWIDE UNDER THE FEDERAL CLEAN AIR ACT (42 U.S.C. § 7522(A)(3)).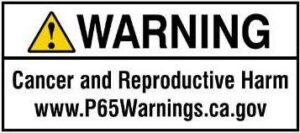 Additional information
| | |
| --- | --- |
| Weight | 19 lbs |
| Dimensions | 23 × 17 × 14 in |