ProCharger Stage 2 (Oz Spec Kit) – 2021-2023 F150 5.0L
OZ TUNING SPEC – PROCHARGER STAGE 2 INTERCOOLED KIT.
This kit tested at 644whp/524wtq on 93 with stock 4.63″ pulley and intake manifold.
1ea501-sci-p1x
Description
We have designed this kit around ProCharger's latest P-1X superchargers.
The ProCharger P-1X head unit feature the robust, self-contained gearcase that is standard on most ProCharger models, but with a new aerodynamic compressor design that creates cooler charge air temperatures and more horsepower at the same boost level than our industry-standard P-1SC-1. The compressor side of the supercharger (the volute and impeller) was redesigned with greater efficiency and less parasitic engine load in mind. This means less heat and less power needed to turn spin the impeller–and that adds up to more horsepower.
NOTE: This requires that you send your PCM to HP Tuners before tuning. The Ford MG1 PCM Service can be purchased on their website by clicking here.
INCLUDES:
Our proven Oz Tuning Forced Induction tune for FREE ($800 value).
ProCharger Stage II Intercooled Tuner Kit.
3-core air-to-air intercooler.
Procharger P-1X Supercharger (875+ HP capable).
All necessary parts and hardware for installation.
Ford Racing MU52 Injectors.
100% billet brackets and HD tensioner.
Aluminum charge tubing
Silicone couplers and factory connectors
6-rib shared drive system (HO version)
***NOT LEGAL FOR SALE OR USE IN CALIFORNIA ON ANY POLLUTION CONTROLLED MOTOR VEHICLE. THE SALE, USE, OR INSTALLATION OF THIS PRODUCT MAY ALSO BE ILLEGAL NATIONWIDE UNDER THE FEDERAL CLEAN AIR ACT (42 U.S.C. § 7522(A)(3)).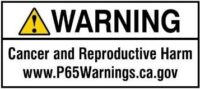 Additional information
| | |
| --- | --- |
| Weight | 240 lbs |
| Dimensions | 48 × 48 × 24 in |