Bilstein Mustang GT B12 Suspension Pro-Kit 2015-2021 Mustang GT
This will set your Mustang apart.
46-281777
Description
Bilstein B12 (Pro-Kit) suspension kits include a complete set of Bilstein Performance dampers paired with Eibach (Pro-Kit) springs that provide moderate lowering between 24-40mm (depending on application). These kits offer dampers and springs that are tuned for each specific application to provide the best fixed height lowering solution. Bilstein B12 (Pro-Kit) suspension kits provide the perfect combination of suspension dynamics, quality and aesthetics. Impressive looks to set your Mustang apart. This package will give your S550 a track-ready look with a lower and more aggressive appearance. The wheel gap in between the fender and the tire will be reduced so your Mustang looks incredible.
Position: Front and Rear
Notes:
-Front Lowered Height: 25mm, up to 1075g Axle Load
-Rear Lowered Height: 20mm, up to 1148kg Axle Load
Ford Mustang 2015-2022
Special Order: Could take up to 30 business to ship.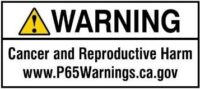 Additional information
Weight
71 lbs
Dimensions
31.1 × 12.9 × 12.8 in
Benefits:

* Lower look
* Better handling
* Retains a comfortable ride
* Complete package
* Reduced body roll and brake dive
* Progressive springs
* 1.1-inch front drop, 1.0-inch rear drop