AFE Power Street Series Rear Diff. Cover 8.8″ – 2015-2021 F150
When it comes to engineering for power, performance, protection and value, aFe POWER is the only choice.
46-71180A  46-71180B
Description
Overview
Increased Oil Capacity:
This cover has an increased oil capacity over stock for better performance over a longer duration.
Built-in Internal/External Fins:
Built-in internal and external fins transfer heat from the oil to the outside air for maximum cooling.
Magnetic Plug:
This cover incorporates a magnetic drain plug to capture loose particles for maximum protection.
Calibration Plug:
A calibration plug is set to the factory oil level to prevent overfilling.
Optional Accessories Available:
Our optional deep reach magnetic fill plug (PN: 46-00002) is a great addition to combine with this cover.
Emissions Disclaimer:
This product does not require a CARB EO#.
Fitment Note:
This item fits trucks equipped with Super 8.8 rear axles.
2015-2021  F-150  EcoBoost V6 2.7L (tt) & V6 3.5L (tt)  Gas
2015-2021  F-150  V8 5.0L Gas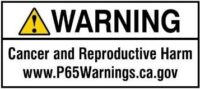 Additional information
Weight
7.5 lbs
Dimensions
13 × 13 × 5.25 in
Details

* Constructed out of Durable Cast Aluminum
* Neodymium Magnetic Drain Plug for Gear Protection
* Calibration Plug Set to the Factory Oil Level to Prevent Overfilling
* Fits Super 8.8 Rear Axles