AFE Vulcan Series 3 IN 304 Stainless Steel Cat-Back Exhaust System Ford F-150 2023 V8-5.0L
This system produces an aggressive sound unleashing all available horsepower and torque.
49-33127
Description
This cat-back exhaust system is constructed of 3 IN mandrel-bent 304 stainless steel tubing for maximum strength and durability. This system features a high-flow stainless steel muffler, producing a aggressive sound. Finishing off this exhaust system are dual 4-1/2 IN diameter black 304 stainless steel clamp-on exhaust tips. The tips features an aFe POWER logo plate riveted on for a unique style. Utilizing a factory style flange and hangers this system is a direct bolt-on system, which requires no cutting or modifications for a hassle-free installation. Utilizing state-of-the-art computer-aided design technology, this exhaust system is designed for custom, high tolerance factory fitment. 100% MIG-Welded for race-proven strength and durability. Choice of Polished Tip or Black Tip.
On average, this product will take 14 business days for Mfr. to ship.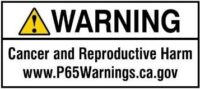 Additional information
Weight
85 lbs
Dimensions
60 × 19 × 14 in
Overview

* 3 IN 304 Stainless Steel Construction:
* This cat-back exhaust system is constructed of 3 IN mandrel-bent 304 stainless steel tubing for maximum strength and durability.

* High-Flow 409 Stainless Steel Muffler:
This system features a high-flow 409 stainless steel muffler, producing a aggressive sound.

* Dual 4-1/2 IN Diameter Polished Exhaust Tips:
* Finishing off this exhaust system are dual 4-1/2 IN diameter polished 304 stainless steel clamp-on exhaust tips. * * * The tips features an aFe POWER logo plate riveted on for a unique style.

Aggressive Sound:
This system produces an aggressive sound unleashing all available horsepower and torque.

Installation:
Utilizing a factory style flange and hangers this system is a direct bolt-on system, which requires no cutting or modifications for a hassle-free installation.

Computer-Aided Design:
Utilizing state-of-the-art computer-aided design technology, this exhaust system is designed for custom, high tolerance factory fitment.

MIG-Welded:
100% MIG-Welded for race-proven strength and durability.

Fitment Note:
Extended Cab / Short Bed – 145 IN Wheelbase
Extended Cab / Long Bed – 163.7 IN Wheelbase
Crew Cab / Short Bed – 145 IN Wheelbase
Crew Cab / Long Bed – 156.8 IN Wheelbase