READY LIFT 3.5″ SST LIFT KIT – FORD F-150 2014-2020
The ReadyLIFT 3.5″ SST Lift Kit was developed to give new F150 owners a packaged front/rear lift option that lifts the front of the vehicle 3.5″ in front and 2.5″ in the rear. This creates a popular overall lifted stance that isn't too high, but high enough to allow for 35×11.50 tires.
69-2300
Description
Customers have been asking for it! Our development team has delivered! ReadyLIFT is proud to announce that we are releasing four new 3.5″ SST Lift Kits for Ford F-150 trucks. These new lift systems capitalize on the popularity of our numerous tubular control arm design SST lift kits while incorporating many great new advanced features. AND they are super easy to install!
Like many of our popular lift kit systems, these new SST lift kits are centered around our DOM tubular steel Upper Control Arms. Crafting the right arm for the job was critical in the development of this kit design. Our team produced a superior arm that includes a 14-degree ball joint cup to insure proper geometry and alignment. This translates into long tire life as well as excellent handling. Each arm includes our proprietary ReadyLIFT ball joints – the same heavy duty ball joints used in our 3/4-ton truck lift kits. And each arm includes new one-time grease polyurethane bushings.
The 3.5 inches of lift height is achieved using our unique offset top mount spacer design. These CNC machined billet aerospace-grade aluminum lift spacers feature a unique offset bolt design engineered to position the strut into the stock position. This translates into proper suspension clearance and guarantees your truck will ride like it was stock. Additionally we include a machined billet pre-load spacer that installs between the top of the spring and the bottom of the strut hat to pre-load the spring. This also acts as a droop limiter which insures CV axles durability on 4WD models.
To lift the rear we include freshly milled solid billet aluminum rear blocks. These blocks include dual locator pins and are available in either flat or tapered designs. For trucks with a two-piece driveshaft, we also include a carrier bearing spacer.
All of this contributes to an excellent driving and handling suspension system that truly upgrades your Ford F-150 truck!
For information about tire and wheel sizes please visit the ReadyLIFT Tire Sizing and Calculator Page.
Installation is simple and requires no cutting or modification of factory installed parts. While other kits cost thousands to buy and hours to install, ReadyLIFT® can be installed two to three hours and costs less than the price of a single custom wheel.
NOTE: Not for use on trucks that are factory pre-lifted/leveled or that have the "off-road package". Check factory height prior to ordering or installing. Trucks with more than 22″ of wheel hub to fender lip height may require less lift.
Kit Includes:
Includes two heavy duty DOM tubular steel control arms with corrected cup angles, heavy duty ball joints and one-time grease urethane bushings.
Includes two CNC machined billet aluminum offset top mount strut extensions and two cnc machined billet aluminum strut spring pre-load spacers.
Includes two 3″ rear lift blocks with new longer u-bolts and hardware.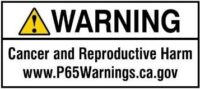 Additional information
Weight
18 lbs
Dimensions
12 × 12 × 5 in
Overview

Fits 2014-2020 Ford F150 2WD/4WD with 1 and 2 piece driveshaft.

Includes strong tubular steel Control Arms with heavy duty ball joints.

Includes OEM style rear blocks for correct driveshaft angle.

Solid Mount and even load distribution

Will not deform or change shape

No Cutting of OEM Parts or Welding

Maintains Factory Ride

If it needs it… Its in the box

Allows for up to 35" tall tires.

Limited Lifetime Warranty.

NOTE: Not for use on trucks that are factory pre-lifted/leveled or that have the "off-road package". Check factory height prior to ordering or installing. Trucks with more than 22" of wheel hub to fender lip height may require less lift.

TIRE FITMENT
35×12.50 Max on a 9" wide wheel with +12 offset

Some minor trimming may be necessary depending on the tire design.

Recommended tire:

285-50-R22

285-65-R20

285-75-R18

When lifting a vehicle and installing aftermarket wheels and tires, a tire manufacturer's construction and material quality can alter vehicle ride quality. When increasing a vehicle wheel and tire size, most larger aftermarket truck and SUV tires are 8-ply (or more) E tires compared to typical OEM 6-ply C tires. This more rigid sidewall construction increases the perception of suspension stiffness often described as ride harshness. The ride, handling, traction, noise, fuel economy, and wear differences between All-Season, All-Terrain, Mud-Terrain, or Trail-Terrain type tires can be significant. Please take into account tire and wheel choice will generally have a meaningful impact on the ride & handling experience.