AEM Water / Methanol Inline Injection Filter
Keeps Contaminants Out Of Your Water/Methanol Injection System
30-3003
Description
AEM's Water/Methanol Injection Filter can filter particulates as small as 40 microns. It protects the working parts of the water/methanol system and the engine from particulates in the water/methanol mixture when installed in-line before the water/methanol pump, and can be used on virtually any water/methanol injection system using ¼" OD tubing.
____________________
THIS PRODUCT MAY BE USED SOLELY ON VEHICLES USED IN SANCTIONED COMPETITION WHICH MAY NEVER BE USED UPON A PUBLIC ROAD OR HIGHWAY, UNLESS PERMITTED BY SPECIFIC REGULATORY EXEMPTION (VISIT THE "EMISSIONS" PAGE AT HTTP://WWW.SEMASAN.COM/EMISSIONS FOR STATE BY STATE DETAILS.
IT IS THE RESPONSIBILITY OF THE INSTALLER AND/OR USER OF THIS PRODUCT TO ENSURE THAT IT IS USED IN COMPLIANCE WITH ALL APPLICABLE LAWS AND REGULATIONS. IF THIS PRODUCT WAS PURCHASED IN ERROR, DO NOT INSTALL AND/OR USE IT. THE PURCHASER MUST ARRANGE TO RETURN THE PRODUCT(S) FOR A FULL REFUND.
THIS POLICY ONLY APPLIES TO INSTALLERS AND/OR USERS WHO ARE LOCATED IN THE UNITED STATES, HOWEVER CUSTOMERS WHO RESIDE IN OTHER COUNTRIES SHOULD ACT IN ACCORDANCE WITH THEIR LOCAL LAWS AND REGULATIONS.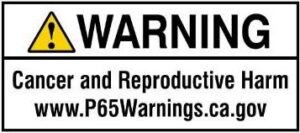 Additional information
Weight
0.3 lbs
Dimensions
5 × 5 × .50 in
Details

*STANDARD WATER INJECTION KIT*
* Universal kit includes everything you need for installation
* Progressive, controller-driven 150 PSI pump
* One-gallon tank with integral fluid level sensor
* Dash light for system status and low fluid warning
* Alcohol Compatible (up to 50% in solution with water)
* Progressive controller, provides boost-dependent
variable flow
* Output provided to either decrease timing or boost if the system runs out of fluid or detects an error
* Includes three jets to match your power requirement

*HD WATER INJECTION KIT*
* Kit includes everything needed for installation
* Large-capacity 5-gallon reservoir with integral fluid level sensor
* Boost Safe lets you retard the timing or reduce boost if the system runs out of fluid or detects an error
* Progressive, controller-driven 150-PSI pump provides boost-dependent variable flow
* Dash light relays system status and low fluid warning
* Methanol & alcohol compatible (up to 50% in solution with water)
* Includes jets to match your power requirements
* Reduces exhaust gas temperatures (EGTs) and inlet air temps on applications